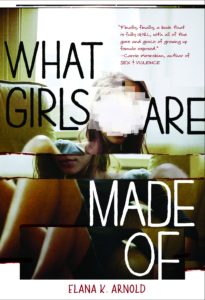 We're honored to represent TWO authors recognized in the National Book Awards: Elana K. Arnold's WHAT GIRLS ARE MADE OF was a finalist for Young People's Literature and Mitali Perkins' YOU BRING THE DISTANT NEAR was on the longlist. They've both been busy getting lots of other awards attention—along with our other clients.
Elana talks about her NBA finalist young adult novel WHAT GIRLS ARE MADE OF on LitHub.com. Also her A BOY CALLED BAT has been nominated for the 2019 Grand Canyon Reader Award, along with Molly B. Burnham's TEDDY MARS: ALMOST A WORLD RECORD BREAKER.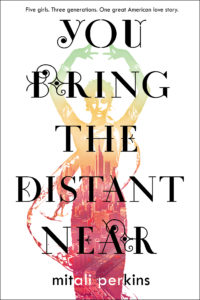 Mitali Perkins' NBA longlist young adult novel YOU BRING THE DISTANT NEAR has also been named a Junior Library Guild "Best Book of 2017". And YOU BRING THE DISTANT NEAR has been nominated for YALSA's Best Fiction for Young Adults, along with Melanie Crowder's AN UNINTERRUPTED VIEW OF THE SKY.
Author/illustrator Evan Turk's book MUDDY: THE STORY OF BLUES LEGEND MUDDY WATERS was awarded the New York Times/New York Public Library Best Illustrated Children's Book Award for 2017.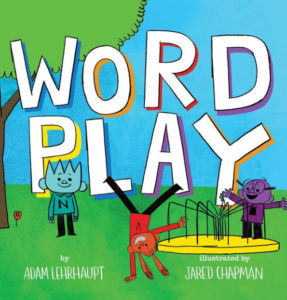 Two of Adam Lehrhaupt's books have been racking up awards. THIS IS A GOOD CHOICE has received a Parents' Choice Award and his recent WORDPLAY has received a 2017 Eureka! Non-fiction Children's Book Honor Award from the California Reading Association. The Eureka! Awards identify outstanding non-fiction books for children and students.
Pablo Cartaya's middle grade debut THE EPIC FAIL OF ARTURO ZAMORA has been nominated for the Northern California Book Award through NCIBA.
K.A. Holt's HOUSE ARREST has been selected for the Wisconsin State Reading Association (WSRA) Children's Literature Just One More Page! list.
Congratulations to our amazing clients! Read more about them on their speaker pages.