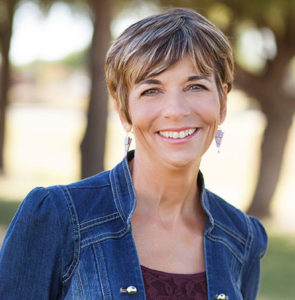 Dianne White's picture books are filled with beauty and heart and mesmerize their young readers. Where does Dianne get her enthusiasm for children's literature? Join us as we get to know…
Booking Biz: What does your average day look like?
Dianne: Most days I am up early with a cup of coffee. I open the doors and windows (it's finally cooling off in Phoenix, where I live), sit in a comfy chair in my living room, and spend a little time gathering my thoughts, prepping for the day. Then I'm off to Pilates. An hour or so later, I'm home at my desk, ready to tackle the long list of things I hope to accomplish that day. Often there are trips to the library, a critique group to attend, emails to answer, and hours spent digging into new ideas, works-in-progress, and books I can't wait to read.
Booking Biz: When you're not writing, what do you like to do best?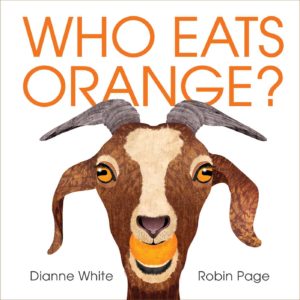 Dianne: Recently I've begun volunteering in a first grade class twice a week. I was a teacher for 25 years, and while I completely love the freedom of my new, stay-at-home, full-time writer life, I wanted to stay connected to kids in the classroom. A few hours a week allows me to stay in touch with what's going on in schools without the full-time commitment and long hours of a regular teaching job.
I also love to travel (Italy and Hawaii are favorites!), eat great food, play the piano, and study languages. I tend to move in and out of these hobbies to varying degrees depending on what else is going on. Last month, I helped out with an online picture book class. In the next few months I'll be teaching a class through The Writing Barn, in Austin, Texas. It's a new venture that I'm especially looking forward to.
Booking Biz: Where do you get the inspiration for your books?
Dianne: The title for WHO EATS ORANGE? (Beach Lane Books/Simon & Schuster), a new book coming out in 2018, came to me before I knew exactly what shape the story would take. While on a field trip several years ago, one of the kindergarteners held up his hand and asked the group of kids at the lunch table, "Who eats orange?" Ooh, I thought to myself. That is the best title! I saved that gem in a file and revisited it numerous times over the course of two years. Eventually I figured out what the book would be. Robin Page's luminous illustrations bring the text to life.
The inspiration for another book, GOODBYE BRINGS HELLO, also coming in 2018, came to me while walking through a bookstore. I spotted a display in the kids' section for the movie Frozen and a sign that said, "Let it Go," referencing the popular song. Again, I thought: kids "let go" of so many things. I knew instantly that a manuscript about those small moments of saying goodbye to childhood milestones would make a great book. It took many months, however, to figure out how to put the words and stanzas together. I'm excited about this book and Daniel Wiseman's adorable illustrations and vibrant palette.
Booking Biz: Did you always want to write books for children, or was there another career you wished for as a child?
Dianne: I definitely didn't imagine a career as a children's book author. It was really my experience as a classroom teacher that introduced me to a world of children's books I hadn't realized existed. In the classroom, I discovered the length and breadth that was possible in a picture book and, eventually, I wondered if I might write one, too. I joined the Society of Children's Book Writers and Illustrators and began to take classes, go to conferences, and generally learn more about the field. Eventually, I got an MFA in Writing for Children and Young Adults at Vermont College and following that, sold my first picture book, BLUE on BLUE.
Booking Biz: If you ruled the world, what would it look like?
Dianne: Well, let's see. If I could change anything, I'd start by insisting that principals, school boards, and politicians commit to some good, old-fashioned OJT, on-the-job training: regular time working and teaching in regular classrooms. I can't imagine a better way for those whose responsibility it is to lead our schools and set the course for the education of our best resource–children–to gain the practical knowledge and the insights and skills required to lead our schools and set a solid course for the next generation.
I would also make sure that every school has a trained librarian on site and enough money to purchase all the books their hearts desire. After all, nothing is better than passionate teachers and librarians who have the freedom to focus on teaching (instead of testing), and the resources to share their love of books and learning.
Booking Biz: Now, that's a wonderful world indeed! Thank you, Dianne!
Learn more about Dianne White and her presentations on her speaker page.