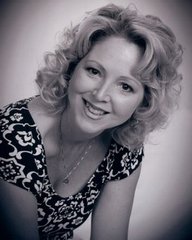 Carmen Oliver launched the Booking Biz in 2014, combining her leadership and publicity skills with her love for children's books.
As a former assistant regional advisor for the Austin SCBWI chapter, she understands what it takes to create well-executed conferences and events, the "devil is in the details."
Since 2011, she's been a frequent moderator for the Texas Book Festival, Writers' League of Texas, and Austin SCBWI regional conferences.
As a freelance writer, blogger, and book reviewer, her articles and reviews have appeared on ReaderKidZ, PR by the Book, the SCBWI Bulletin, Austin Family, and many more. Her published children's books can be found on her author/presenter website at www.carmenoliver.com
Carmen believes in providing excellence in customer service and business relationships. In 2010, she received the Meredith Davis Volunteer of the Year Award from the Austin SCBWI chapter. She now serves on the children's selection committee for the Texas Book Festival.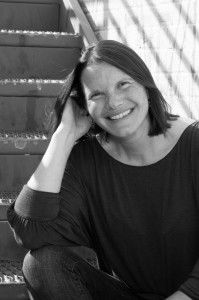 Sarah Azibo is a writer of children's books and educator who is passionate about creating opportunities for authors and illustrators to connect with young audiences. Working closely with the authors and illustrators she represents, Sarah helps to arrange memorable and inspirational experiences for children designed to suit the unique needs of each community. Through clear communication and attention to every detail, she shapes events that run smoothly for authors, illustrators and event organizers.
Since 2014, Sarah has volunteered to arrange Denver's Children's Authors Salons, bringing authors together to further develop and explore the many aspects of their craft. She has also collaborated with Colorado non-profit organizers and booksellers to feature authors and their stories on stages, in city parks and other venues. Sarah received the 2013 SCBWI International Tribute Award for her contributions to the writing community, having served as the Exhibits Coordinator for the Rocky Mountain Chapter of SCBWI for three years.
Now, as a coordinator of a non-profit youth program, she serves children and teens who have experienced homelessness or have resettled as refugees. In this work, Sarah sees first-hand the powerful impact children's books have on shaping children's understanding of the world and their role within it. Sarah writes contemporary middle grade fiction, inspired by the courage, beauty and resilience of these children.
Samantha Clark is an associate agent at The Booking Biz, as well as the designer and manager of our enewsletter as well as website updates. She is also the Regional Advisor for the Austin Texas chapter of the Society of Children's Book Writers and Illustrators, organizing events from small lunches to 200-attendee conferences, and writes young adult and middle-grade fiction, which are represented by Rachel Orr at Prospect Literary Agency.

Claire Campbell joined The Booking Biz in 2017. With a background in nonprofit program management, Claire has over ten years of experience partnering with schools, corporations, and the publishing industry to bring high-quality literary programming to children of all ages.
Claire has an MFA in Creative Nonfiction from Sarah Lawrence College and has taught writing at the college level, to students in NYC schools, and for adult writers suffering from early memory loss. In addition to her work for The Booking Biz, Claire also manages programs at The Writing Barn in south Austin and teaches creative writing to teens through local nonprofit Austin Bat Cave.