Last year, we wrote 21 Ways to Fund Author Visits, focusing on ideas librarians and teachers can do to raise money for equipment, special projects, and author visits. As I bought some lemonade from a neighborhood stand the other day, I realized we'd left a big part out of our list: the kids!
Children are wonderful entrepreneurs, and getting them involved with raising funds helps to build excitement about the event itself. Win win.
So here are 5 fun ideas to get you and your students started on raising funds for author visits and more.
Pledge Drives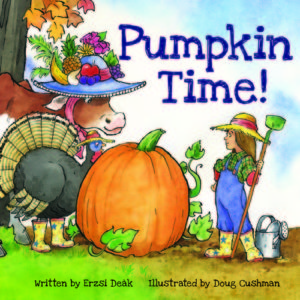 When I was little, my teacher had the brilliant idea of having us stay silent for 30 minutes to raise money for a charity. I can't remember the charity now, but I remember gathering the pledges (no one thought we'd be able to do it) and those 30 minutes (we did it easily!). My class even made the local paper.
Pledge drives are a fun way for kids to feel like they're contributing. And they can be organized for just about anything. To give kids more ownership of an author event, you could do a pledge drive for the number of books they read in a month, over the summer or in a school year, with the funds raised used for author events the following year. The kids could even help choose the authors. (We've got plenty that we can recommend.)
Author visit pledge drives could even be targeted to a specific book. For example, kids could do a Random Acts of Kindness Pledge Drive to raise funds for an author visit with Bethany Hegedus talking about her GRANDFATHER GANDHI books. Pledges could be collected for each Act of Kindness the kids do in a week or month. Or perhaps kids could get pledges for gardening, like planting flowers to beautify their school, as they raise funds for an author visit for Erzsi Deak's PUMPKIN TIME! or Ammi-Joan Paquette's "Tiptoe Into Nature!" presentation.
Calendar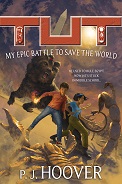 With the rise of online printing, making calendars has become a fun and creative way to raise funds. An online search brings up numerous companies that print calendars, with varying costs and services, and even some that specialize in calendars for fundraising. Choose one that best fits your needs and abilities, for example whether you can design it yourself or want to use their template.
And the best part is, the children in your school can take this on as their own project. They can decide what to use for the art, design the calendar, choose colors, and write captions–with teacher supervision, of course. Imagine their smiling faces when they open the box of finished calendars they created. And imagine how quickly parents, family and friends will want to get their own copy.
For the artwork, kids could take photos, draw or paint, but these too can be geared toward your specific activity. Your students could re-create their favorite scenes from books, complete with costumes and props, and take photos for the calendar. Or they could draw or paint their favorite characters from books and combine them into collages for the each month. P.J. Hoover's TUT series has lots of mythical scenes that could be illustrated, or Janet Fox's THE CHARMED CHILDREN OF ROOKSKILL CASTLE. When the author comes for a visit with the funds raised, the children will relish the opportunity to show them the calendar that brought the author there.
Cookbook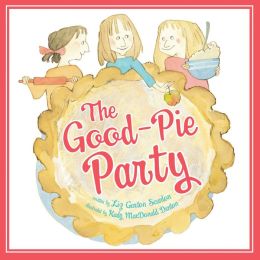 Much like the calendar, a school cookbook can make a great fundraiser. Lots of children enjoy cooking, and parents, family and friends would love to buy a special cookbook. It'll also make a great gift.
To customize the cookbook, children can choose their favorite recipes and even include a photo of themselves with the dish.
And recipes can be coordinated with the event for which you want to raise funds. For example, kids could think up their favorite pies for a THE GOOD-PIE PARTY party, like the book by Liz Garton Scanlon.
Literary Dinner Night
With the help of the PTA/PTO, put on a Literary Dinner Night. Students can read their own short stories, the PTA/PTO can provide food, and tickets can be sold.
Short stories could be inspired by the books they're reading or pieces they worked on in class. Sarah Aronson teaches a workshop where students create their own stories. Using a pledge drive, for example, to bring in Sarah could lead to stories for a Literary Dinner Night, which can help raise funds for another author visit.
Pizza & Fun Time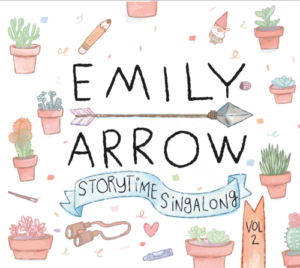 Perhaps a favorite with kids, once a month the school library could hold Pizza & Fun Time during lunch or after school. The PTA/PTO or the cafeteria could provide the pizza, and the library could provide the fun. Maybe it's a movie, a TV show, a game…maybe a different activity every month.
If enough students pay just a small entrance fee, you'll be able to raise good money for all your needs. Maybe you can raise enough to have Emily Arrow do a storytime sing-along at a future Pizza & Fun Time.
 When you're planning an author visit, think out of the box and get your students involved with your fundraising efforts. They'll love the activities, learn a lot and will be all the more excited for the author visit they helped make happen.