Happy Holidays from The Booking Biz!
No time of the year is bad for reading, but with winter weather outside and time off from work, the holidays are a great time to read new books and give books to others. Here are some of our best recommendations for wonderful holiday reading:
PICTURE BOOKS
It's great to introduce kids to the wonder of reading early. This winter, spend time with your youngest family with these amazing books.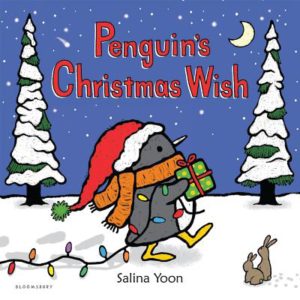 Author/illustrator Salina Yoon's holiday board book with PENGUIN'S CHRISTMAS WISH, in which the beloved character Penguin finds Christmas magic in unlikely places.
Tis the season for kindness, and BE THE CHANGE written by Bethany Hegedus and Arun Gandhi, illustrated by Evan Turk, shares the kind wisdom of the Mahatma Gandhi. Such a great thing to be thinking about this time of year. You can reflect and be the change you wish to see in the new year.
MUDDY: THE STORY OF BLUES LEGEND MUDDY WATERS written by Michael Mahin and illustrated by Evan Turk celebrates the music that would inspire rock and roll.
The excitement of Christmas Eve is the subject of the GHOST IN THE HOUSE follow-up ELF IN THE HOUSE, written by Ammi-Joan Paquette and illustrated by Adam Record.
Story is at the heart of how we learn, grow and entertain, and in Adam Lehrhaupt's THIS IS A GOOD STORY, illustrated by Magali Le Huche, story is broken down so readers can build it back up.
Emily Arrow offers up kidlit tunes celebrating Christmas, Hanukkah, and winter in her new WINTERTIME SINGALONG CD (and kazoo!), with songs inspired by CHARLIE BROWN CHRISTMAS, THE POLAR EXPRESS and others.
CHAPTER BOOKS AND MIDDLE GRADE
Here are some of our winter favorites for kids of every age … including adults.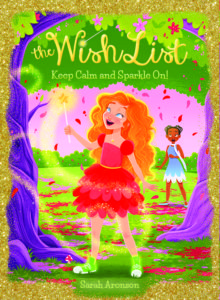 Everyone wants wishes to come true, and Sarah Aronson's THE WISH LIST series from Scholastic is just that.
For an inspirational story encouraging girl empowerment, we love STEP UP TO THE PLATE, MARIA SINGH by Uma Krishnaswami.
Reading is fun during dark, spooky nights, and Janet Fox's THE CHARMED CHILDREN OF ROOKSKILL CASTLE is an historical fiction adventure with ghosts and creepy characters.
Written by Kathi Appelt and Alison McGhee, MAYBE A FOX tells a beautiful, heart-warming tale that's a great read by a roaring fire.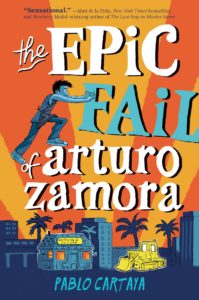 Pablo Cartaya's THE EPIC FAIL OF ARTURO ZAMORA is filled with familia, comida y amor!
Family and friendship come in all different configurations in Elaine Vickers' PAPER CHAINS and Melanie Crowder's THREE PENNIES.
TWO TRUTHS AND A LIE: IT'S ALIVE! by Ammi-Joan Paquette and Laurie Ann Thompson will keep budding scientists and nature lovers learning over the holiday.
Pet lovers will want to read Elana K. Arnold's A BOY CALLED BAT to review all that is involved with making a new friend.
If you're hoping for good fortune in the new year, JASPER AND THE RIDDLE OF RILEY'S MINE by Caroline Starr Rose is a golden pick!
And for help keeping your New Year's resolution, Molly B. Burnham's TEDDY MARS ALMOST A WORLD RECORD BREAKER gives readers the never-give-up attitude.
YOUNG ADULT 
Winter is always a good time to reflect on the world and our place in it, and how better than to read amazing YA books…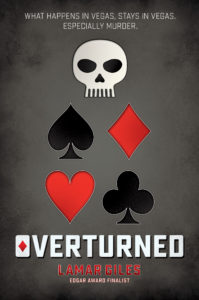 There's nothing like a good thriller to keep your mind off the cold weather outside, and Lamar Giles' new book OVERTURNED is just that.
National Book Award finalist WHAT GIRLS ARE MADE OF by Elana K. Arnold is especially poignant right now as women speak up.
The highly acclaimed YOU BRING THE DISTANT NEAR by Miltali Perkins is on many best-of lists for a reason. It's is currently on agent Sarah Ahzibo's TBR list for the holidays.
Plus, a treat for the ears, the audiobook version of Kwame Alexander's SOLO includes the music created for the book by Randy Preston! What's not to love?
Check out more books by our speakers.