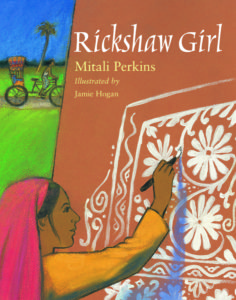 The best movies are based on books, which is why we're so excited for the movie version of Mitali Perkins' novel RICKSHAW GIRL, which is scheduled for release in 2018! The book tells the story of Naima, who uses her talented painter of Bangladeshi alpana patterns to help her family earn money.
Our clients have lots more amazing news…
AWARDS/HONORS
Congratulations to our clients Bethany Hegedus, Javaka Steptoe, Kimberly Willis Holt, Dianne White and Kelly Starling Lyons who are 2017 Picture Book Month Champions! Watch for their essays on "Why Picture Books Are Important" beginning Nov 1st.
Evan Turk's THE STORYTELLER was named a 2017 Best Book for Young Children by the Children's Africana Book Award.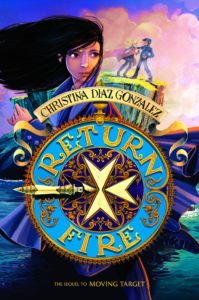 Christina Diaz Gonzalez' RETURN FIRE (sequel to MOVING TARGET) won the International Latino Book Award's silver medal for best youth fiction!
YOU BRING THE DISTANT NEAR by Mitali Perkins has received SIX ★ starred reviews, from Publishers Weekly, Horn Book, School Library Journal, Shelf Awareness, VOYA, and Booklist!
Elana K. Arnold's young adult novel WHAT GIRLS ARE MADE OF is a finalist for the National Book Award!
BOOKS AND COVERS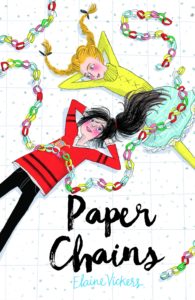 Elaine Vickers' PAPER CHAINS released Oct. 17! From the author of LIKE MAGIC, this new middle-grade story is about friendship, family, and discovering where you fit in the world.
KNOCK OUT, the sequel to K.A. Holt's HOUSE ARREST, is coming March 6, 2018, and the cover has been revealed! Visit the Nerdy Book Club to read about the inspiration for this novel, and hear from the author herself about the impact school visits can have on students.
APPEARANCES
Tune in to Facebook Watch, a new platform for shows on Facebook, on Oct. 25 for the premiere episode of Season One (eight episodes) of Bookish w/ Kwame Alexander. Watch will be available on mobile, on desktop and laptop, and TV apps.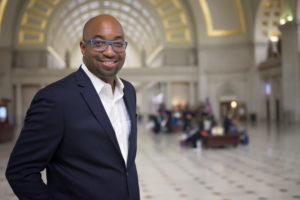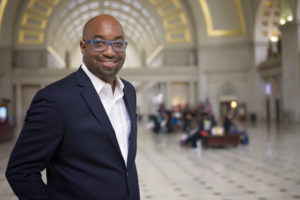 Bookish is a 15-minute, behind the scenes, unscripted series where Kwame talks about his favorite books, shouts out librarians from around the country, performs excerpts from SOLO, shares fan mail, interviews a surprise drop-in guest (e.g. Judy Blume, Jeff Kinney, Jason Reynolds), and jams with his favorite guitarist, Randy Preston.
Produced by Kwame Alexander and Angel Tyree, this is a behind-the-scenes, up close and personal look at the New York Times-best-selling author as he hits the road in his rockin' book tour for his latest novel, SOLO.  In 2016/2017 alone, Kwame Alexander visited 177 schools, libraries, bookstores, and theaters sharing his love of literature, reading from his stories and poems, and signing thousands of copies of his best-selling books, proving that he is truly the rock star of children's literature.
Also, Elaine Vickers will be presenting with Writing for Charity at Utah Valley University and at STEAMed UP! at the Salt Lake City Public Library on Nov. 4.
Melanie Crowder will be presenting at the Rocky Mountain Literary Festival in Golden, Colorado, on Oct. 21.