We have amazing news to share this month from our clients. Their books are shining and we couldn't be more proud.
AWARDS & HONORS
SOLO, co-authored by Kwame Alexander and Mary Rand Hess, was No. 7 on the New York Times Children's Best Sellers list for Aug. 20. And the audiobook version, read by Kwame himself, won the Audiofile Magazine Earphones Award.
Elana K. Arnold's A BOY CALLED BAT has been nominated for The Surrey Schools Book of the Year 2017-18 in British Columbia.
Children's book author and literary agent Ammi-Joan Paquette has been named a Publishers Weekly Star Watch Honoree. The award celebrates "gifted young members of the U.S. publishing industry."
REVIEWS & FEATURES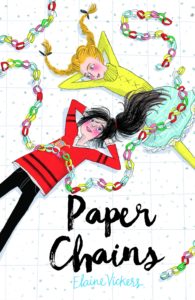 The newest book by Elaine Vickers, PAPER CHAINS, received a starred review from Kirkus deeming it, "A well-told story celebrating the power of friendship to comfort and heal when families fall short."
APARTMENT 1986 by Lisa Papademetriou was featured on New England Public Radio's Back-to-School Book Series. Have a listen.
GRANDFATHER GANDHI, co-written by Bethany Hegedus and Arun Gandhi and illustrated by Evan Turk, is now part of the children's book collection at the First Book Marketplace. The FBM provides quality books at a discounted price to eligible organizations and programs that serve disadvantaged children and youth.