Ahh, fall. The weather will soon be turning colder. Heaters will come on. And rain and snow will keep us cuddling up inside. All we need is a mug of hot cocoa and a good book to read.
When the rain hits us at The Booking Biz, we like to curl up with the books we've read and loved, the stories we enjoy living in over and over again. We thought you might be looking for books like that as we move into the fall. Books with characters you want to hug and worlds you want to live in—even the harsh worlds because they help us find hope for our own.
Here are some of our favorite books from our clients. How many have you read? We recommend getting them all…because you never know when another rain storm will hit.
BOOKS FOR YOUNG READERS
BEARS MAKE THE BEST READING BUDDIES By Carmen Oliver, Illustrated by Jean Claude (Capstone, Out now)
Adelaide attempts to persuade her teacher Mrs. Fitz-Pea that her reading buddy choice is nothing to be afraid of because his bear-like qualities make him perfectly equipped for the job.
"Children will surely want their own large brown reading buddies after listening to this book about the joys and challenges of reading." —Kirkus Reviews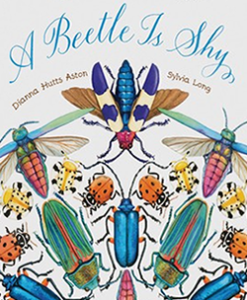 A BEETLE IS SHY by Dianna Hutts Aston, illustrated by Sylvia Long (Chronicle, Out now)
From flea beetles to bombardier beetles, an incredible variety of these beloved bugs are showcased here in all their splendor.
"As in the previous books, brief phrases ("A beetle is kaleidoscopic," "A beetle is colossal") introduce various characteristics, explored in crisp, accessible text that can be both general and species-specific." —Publishers Weekly starred review
BENNO AND THE NIGHT OF THE BROKEN GLASS by Meg Wiviott (Kar-Ben Publishing, Out now)
The story of Kristalnacht told through the eyes of a cat.
"It is not easy to tell young kids the horrifying truth about the Holocaust, but this picture book is a good place to start." —Booklist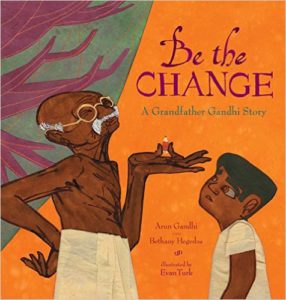 BE THE CHANGE: A GRANDFATHER GANDHI STORY by Arun Gandhi and Bethany Hegeudus, illustrated by Evan Turk (Atheneum, Out now)
In this followup to the highly acclaimed Grandfather Gandhi, a young Arun learns how every wasteful act, no matter how small, affects others.
"This handsome book asks a lot of young readers but carries important messages delivered in a personal and relatable manner." —School Library Journal starred review
ONE MORE DINO ON THE FLOOR by Kelly Starling Lyons, Illustrated by Luke Flowers (Albert Whitman, Out now)
It's a hip-hopping, foot-stomping, hand-clapping, finger-snapping good time when the dinosaurs go out on the dance floor!
"When the smiling dino faces and lively posturing combine with the snappy rhyming text, it's hard not to get caught up in the frivolity." —Booklist Online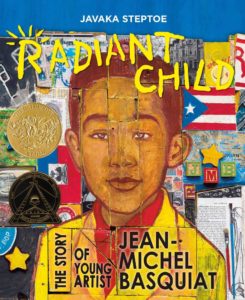 RADIANT CHILD: THE STORY OF YOUNG ARTIST JEAN-MICHEL BASQUIAT by Javaka Steptoe (Little, Brown Books for Readers, Out now)
This award-winning book introduces readers to the child who would become the great artist.
"Pairing simple text with expressive, encompassing illustrations, this excellent title offers a new generation a fittingly powerful introduction to an artistic luminary." —School Library Journal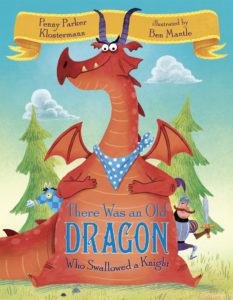 THERE WAS AN OLD DRAGON WHO SWALLOWED A KNIGHT by Penny Parker Klostermann (Random House, Out now)
We all know that "there was an old lady" who swallowed lots of things. Now meet the old dragon who swallows pretty much an entire kingdom! Will he ever learn a little moderation?
"No matter how many swallowed-fly titles you own, this one belongs on your shelf too." —Kirkus Reviews
WHOOSH! LONNIE JOHNSON'S SUPER SOAKING STREAM OF INVENTIONS by Chris Barton, illustrated by Don Tate (Charlesbridge,  Out now)
A love of rockets and robots, a mind for creativity, and a job at NASA led to the accidental invention of the one of the top 20 toys of all time.
"A delightfully child-friendly and painfully necessary diversification of the science field." —Kirkus Reviews starred review
BOOKS FOR MIDDLE GRADE READERS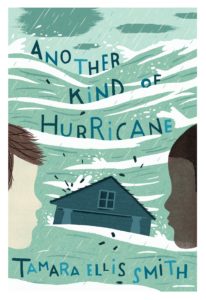 ANOTHER KIND OF HURRICANE by Tamara Ellis Smith (Schwartz & Wade, Out now)
In this stunning debut novel, two very different characters—a black boy who loses his home in Hurricane Katrina and a white boy in Vermont who loses his best friend in a tragic accident—come together to find healing.
"Elegant prose and emotional authenticity will make this title sing not only for those who have experienced tragedies, but for everyone who knows the magic that only true friendship can foster." —Kirkus Reviews starred review
THE CAPYBARA CONSPIRACY by Erica S. Perl (Knopf Books for Young Readers, Out now)
In this fast-paced and funny novel told in script form, four disgruntled middle school students steal their sports-obsessed school's mascot—an actual capybara, a.k.a. the world's largest rodent—and end up with problems that are bigger, hairier and more dramatic than they expected.
"Humorous and cleverly constructed, this deserves a 'hoof five.'" —Kirkus Reviews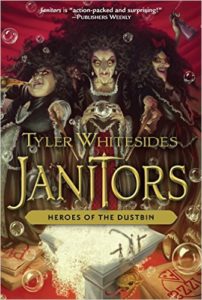 THE JANITORS series by Tyler Whitesides (Shadow Mountain, Out now)
With both cleanliness and educational function at stake, a government agency and a rebel faction duke it out in the halls, restrooms and classrooms of an Idaho elementary school.
"An implausible but entertaining ruckus: Squeamish readers may never touch a school water fountain again." Kirkus Reviews
MAYBE A FOX by Kathi Appelt and Alison McGhee (Atheneum/Caitlyn Dlouhy Books, Out now)
A fantastical, heartbreaking, and gorgeous tale about two sisters, a fox cub, and what happens when one of the sisters disappears forever.
"Both raw and hopeful and [a book] that readers won't soon forget." —School Library Journal starred review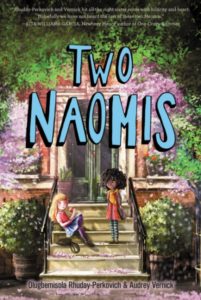 BOOKS FOR YOUNG ADULT READERS
EVIDENCE OF THINGS NOT SEEN by Lindsey Lane, now in paperback (Square Fish, Out now)
Told through multiple perspectives, here is a story about how residents of a small town seek answers to the mystery of a teen's disappearance.
"The main aspect I gained from this delightful book is that no matter how significant or insignificant, we touch other's lives, and the web of connections we weave (sometimes unknowingly) is both complex and a bit frightening." —Ruthie Jones, Reading by Moonlight Blog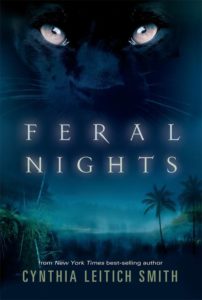 FERAL NIGHTS by New York Times and Publishers Weekly best-selling author Cynthia Leitich Smith, now as an unabridged audiobook (Candlewick on Brilliance Audio, Out now)
Tracking his sister to Austin only to discover that she is a key suspect in a murder case, werecat Yoshi embarks on a search for answers, while werepossum Clyde and Aimee pursue their own investigation in an effort to avenge the killing.
"Fans of Smith will enjoy this book, relishing in its emotions and world building, and the ending will leave readers looking forward the next installment with great anticipation." —Teenreads
PAPER HEARTS by Meg Wiviott (Margaret K. McElderry Books, Out now)
An act of defiance. A statement of hope. A crime punishable by death. Making a birthday card in Auschwitz was all of those things. But that is what Zlatka did, for love, and most of all—for freedom.
"An incredible story, told with respect and love, this deserves a wide readership. Just have the tissue box handy." —Kirkus Review