For a child (or book lover of any age), nothing beats an in-person meeting with an author or illustrator. Seeing them standing next to you. Being able to ask them questions. Watching them sign your very own copy of their book—personally, just for you.
But in-person visits are not always feasible. That's when Skype offers the next best thing.
In a Skype author visit, the author or illustrator "visits" a classroom or book club virtually. Skype, along with a webcam, microphone and internet connection, allows authors to present to a class or book club on a screen. At least a microphone is needed on the side of the classroom or book club to communicate with the speaker. But a webcam positioned so the speaker can see the group on his or her computer is useful and makes the experience more meaningful for both parties.
Why Choose a Skype Visit?
There are many reasons why a Skype visit might be a better choice than in-person. Here's a few:
Timing. Authors and illustrators have busy schedules, and if the presenter you want to book doesn't live in your area, they'll also need travel time for an in-person visit. With Skype, authors and illustrators can do a visit from anywhere with a good internet connection. So they can more easily fit the visit into their schedule.
Cost. Fees for in-person events are higher than virtual visits. If you're bringing in an author or illustrator from out of town, you have to cover their travel expenses and hotel costs as well as speaking fees. Even when an in-person visit is with a local author or illustrator, the speaker must still cover their expenses (gas, mileage, etc.) and time within their presenter fees. But with Skype, the only cost is the presentation time and speaker's expertise. Cutting out the extras can reduce the cost to you.
Distance. Related to the above two reasons, Skype visits bring attendees and authors from different parts of the world into the same room.
If you need help covering the cost of a Skype visit, look at our 21 Tips for Funding Author Visits.
Types of Skype Visits
There are two main types of Skype visits:
Q&A Only – For these Skype visits, students and book club members are required to read the book before the event. During the virtual visit, the author or illustrator will generally do a quick introduction then spend the rest of the time answering questions.
Presentation & Q&A – Authors and illustrators do versions of their in-person presentation via Skype minus any interactive portions. Just like the in-person presentations and workshops, these Skype visits will use the author's or illustrator's books as a reference, but the presentation expands on the ideas showcased in the books. For example, they could teach about topics, such as history, research, writing, science, dinosaurs and more.
How to Organize a Skype Visit
Skype visits are arranged similarly to in-person visits. Read our article about choosing the best author or illustrator for your needs. Then contact the speaker directly or their booking agent. If you're not sure who you'd like to book, agents like The Booking Biz can make suggestions based on your needs.
Sign an agreement with your speaker so you and they know what to expect. This should include the:
date of the visit
time, including time zone
length
number of students
presentation expectations, e.g. topic and any activities that must be prepared for
speaker's Skype account name
fees and pay schedule.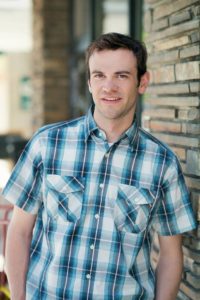 Ask your speaker if they have any promotional items they can mail to you in advance, like bookmarks, posters or pins. You can raffle these off or give them away for questions asked during the visit. For a recent Skype visit, author Tyler Whitesides sent some posters and books to the school to be given away to students. One third grader was so excited, he cried.
Arrange with a bookseller and the author or illustrator for book sales. While getting an autograph in person is very special to a reader of any age, your speaker can sign individual labels for your attendees that can be pasted into their books. Having these will still encourage further reading. Book sales can be organized before the visit or after. The speaker can personalize each label and mail them.
What You Need for a Successful Skype Visit
On the day, you will need to make sure you have a good, clear internet connection for your Skype visit. Bandwith can be quickly used up by streaming audio and video, so make sure other classes or people on your connection aren't streaming content at the same time.
Connect a computer to a projector and screen, so the video can be seen by everyone in the class or book club. And attach speakers to your computer so the author or illustrator can be heard by everyone in the room. Computer speakers are often not loud enough.
You will need to have a Skype account and connect to the presenter's account. Skype accounts are free when you're connecting to another Skype account.
Test your internet connection by connecting with another Skype user on the equipment you'll use on the day. But be prepared to roll with the unexpected. Technology can sometimes have hiccups, but that doesn't mean your Skype visit has to be ruined.
As with an in-person visit, get your attendees prepared by reading the author or illustrator's book, exploring their website and going through any available downloadable activity guides. This will make your students excited for the visit and ready to ask questions. Even with 90-minute presentations, speakers will leave time for questions. Your attendees will love that personal attention to their thoughts.
Do not record the Skype visit to show to other students. The presentation is the protected work of the speaker. Authors make less than 10% of the list price on every sale of their books, and it takes years of their time to create the books. Respect their work, time and expertise by only sharing recommendations not their presentation.
After the Skype Visit
Keep the excitement of your attendees high by doing more downloadable activities around the book, when available.
Encourage your students to write thank you cards or draw pictures about their experiences and mail them to the author and illustrator for a personal connection.
Continue to follow the author or illustrator's future books so your students can relive their Skype visit.
And recommend the speaker to other schools, libraries or book clubs. They'll be very grateful.
Get more speakers in front of your students or book club with Skype visits. And let us know if we can help.