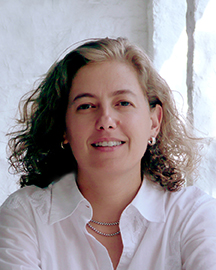 Emma J. Virján was born in San Antonio, Texas, on a Wednesday evening, her Dad's bowling night. This might explain her attraction to shiny, hardwood floors and crunchy, snack bar French fries. She loves to eat breakfast tacos, draw, tell stories and work in her garden. She often lets her dog sleep on the couch.
Emma is the author-illustrator of the PIG IN A WIG book series for early readers and NACHO THE PARTY PUPPY.
Books
WHAT THIS STORY NEEDS IS A PIG IN A WIG (Harper 2015)
2016 Texas 2×2 List
2016 Maryland Blue Crab Young Reader Award
2015 Writer's League of Texas Children's Picture Book Finalist
"In a story with the echoes of Seuss and Willems, Virján offers a very funny lesson about the unreliability of narrators." —Publishers Weekly, Starred review
"A boatload of giggles will keep the reader returning for more easy-to-read fun."—Kirkus Reviews
WHAT THIS STORY NEEDS IS A HUSH AND A SHUSH (Harper 2016)
2016 New York Library Best Books For Kids
"It's good-natured rhyming fun…"—Publishers Weekly
"Easy words, a funny premise, and droll illustrations add up to a book that will satisfy, even after many readings." —Kirkus Reviews
WHAT THIS STORY NEEDS IS A MUNCH AND A CRUNCH (Harper 2016)
"[Readers] will want to reread this journey over and over again… Another hit in the series, this offering is sure to fly off the shelf." —School Library Journal
"Virján's brightly colored charcoal artwork, populated by cheery, expressive cartoon creatures, is a great complement for the cumulative rhyme, alliteration, and onomatopoeia, and the cyclical nature of the story will help new readers." —Booklist Online
WHAT THIS STORY NEEDS IS A BANG AND A CLANG (Harper 2017)
"…good, boisterous, musical fun." —Publishers Weekly
"The fourth PIG IN A WIG adventure works well for one-on-one reading and also as a read-aloud, thanks to the dark outlines and easy-to-read font. An entertaining new addition to a popular series." —Booklist Online
"The climax and resolution will reassure beginning readers, who will likely want an encore…. Another solid choice for early reader shelves." —School Library Journal
WHAT THIS STORY NEEDS IS A VROOM AND A ZOOM (Harper 2017)
Releases July 4
Presentations
My Name is Pig, I Wear a Wig (K-1)
A reading of PIG IN A WIG stories, highlighting language patterns/rhyming words and discussions about story arc and character development. This presentation includes creating a word bank of rhyming words from the story, audience participation in a read-aloud and drawing demonstrations.
Pig Can Write and So Can You (2-3)
The focus of this presentation is on encouraging students to write their own stories, using PIG IN A WIG as a writing prompt. The session includes learning to draw PIG IN A WIG and using those drawings to help students write their stories, with emphasis on character, story conflicts and resolutions.
What Does YOUR Story Need (4-5)
Idea generation and writing prompts are the focus in this presentation, including reiteration of the elements of a story—character, setting, plot, conflict and its resolution—by looking at those elements in PIG IN A WIG. The session includes drawing demonstrations and audience participation.
Website
Availability and Honorariums
Please contact Carmen Oliver for rate information and availability.