The new year has started, and at The Booking Biz, we hope 2018 is bringing you all good things–including lots of wonderful books!
A new year is also a good time for changes, resolutions, and making the world better. Books can help.
Inspired by their own books, our clients are sharing their own resolutions. What are yours?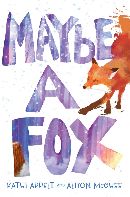 Kathi Appelt, author of MAYBE A FOX
My New Year resolution is to consider more fully the angels in my life and to focus on them. In fact, focus is going to be my "word of the year." In writing and in life.
Sarah Aronson, author of THE WISH LIST
The problem with resolutions is that I can never choose just one! Just like the fairy godmothers of THE WISH LIST, I am going to have a year filled with kindness, determination, and gusto. I want to share the sparkle–with readers and writers. I hope that 2018 will be a year filled with lots of happy beginnings, middles, and of course ever afters!
Molly B. Burnham, author of the TEDDY MARS series
My resolution is to open myself up to my full purpose, potential, and possibility, just like the dog in my upcoming book, who learns that she is capable of so much more than she thinks a dog can do.
Miriam Busch, author of RAISIN, THE LITTLEST COW
My New Year's resolution? Perspective, perseverance, and play!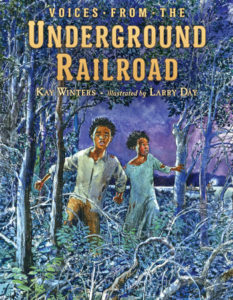 Larry Day, illustrator of VOICES FROM THE UNDERGROUND RAILROAD
My New Year Resolution is to support teachers and librarians for their hard work and empowering children with the courage and freedom to explore new subjects.
Janet Fox, author of THE CHARMED CHILDREN OF ROOKSKILL CASTLE
My New Year resolution is to help all children believe that love will win.
Liz Garton Scanlon, author of ANOTHER WAY TO CLIMB A TREE and the upcoming KATE, WHO TAMED THE WIND
I resolve to get outside and love the Earth like she loves me!
Bethany Hegedus, author of the upcoming ALABAMA SPITFIRE: THE STORY OF HARPER LEE AND TO KILL A MOCKINGBIRD
My 2018 resolution is to #beaspitfire, sharing with kids and adults how we can all live lives of our own design. How we can all tell the stories we were born to tell. And that, most of all, childhood matters.
Dianna Hutts Aston, author of A BUTTERFLY IS PATIENT
My resolution today and every day is to inspire children to seek their dreams with courage and perseverance…and along the way, stop often to smell the wildflowers, listen to the trees, and grow strong on the fruits of the earth.
Uma Krishnaswami, author of THE GRAND PLAN TO FIX EVERYTHING
Two-fold New Year resolution: 1) to read my draft as if I were a stranger to it, and 2) revise like a sculptor looking for the story's hidden shape.
Lindsey Lane, author of EVIDENCE OF THINGS NOT SEEN
My New Year Resolution is to live into the mystery where anything can happen. Anything.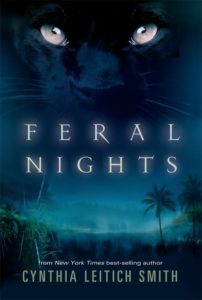 Cynthia Leitich Smith, author of the FERAL series
My New Year's resolution is to lift up and empower new and underrepresented voices.
Carmen Oliver, author of BEARS MAKE THE BEST READING BUDDIES
This January, my husband and I jetted away for a couple days to explore the beauty of Santa Fe, New Mexico, and while exploring its wonder, I was reminded how important it is to take time to move and as Georgia O'Keefe said, "take time to look." In 2018, I plan to make more time to do both and I invite you to do the same. My mom reminds me from time to time to stop and smell the roses, and this year, I'm going to do lots of moving, looking, and smelling. Thanks, Georgia and Mom.
Ammi-Joan Paquette, author of TRAIN OF LOST THINGS
My New Year's Hope is that all the lost be found and that all the found be cherished–this year and beyond.
Penny Parker Klostermann, author of A COOKED-UP FAIRY TALE
My New Year Resolution is to do all I can to encourage children to read happily ever after.
Mitali Perkins, author of YOU BRING THE DISTANT NEAR
My resolution is to cross borders of race, class, education, gender, politics, religion, and age to try and bring the distant near.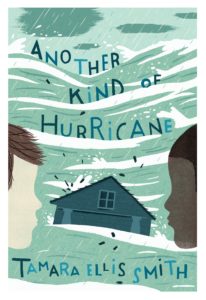 Tamara Ellis Smith, author of ANOTHER KIND OF HURRICANE and her upcoming ROSIE'S SHOES
My two New Year Resolutions are to make friends with people who seem to be different from me [like the characters in ANOTHER KIND OF HURRICANE] and to find the light inside myself so I can really know who I am, and to help other people find their own light too [like the characters ROSIE'S SHOES].
Caroline Starr Rose, author of RIDE ON, WILL CODY!
My resolution for this year is "Ride On!" When things are great, keep on trucking. When things are challenging, know they can't last.
Javaka Steptoe, author/illustrator of RADIANT CHILD: THE STORY OF YOUNG ARTIST JEAN-MICHEL BASQUIAT
My New Year Resolution is to find more ways to be party of positive social change.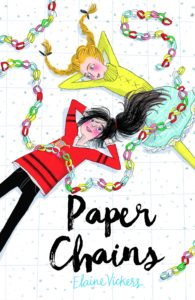 Elaine Vickers, author of PAPER CHAINS
My New Year Resolution is to always remember that family, friendship, and stories are what link us all together.
Dianne White, author of GOODBYE BRINGS HELLO, which comes out on June 26
My wish for the New Year is to be brave and grateful, to "open the door" to new adventures and to encourage others to do the same.
Meg Wiviott, author of PAPER HEARTS
My New Year's resolution is to strive to be brave and kind.