What's better than one client with awesome news? Lots of clients with awesome news…
AWARDS and HONORS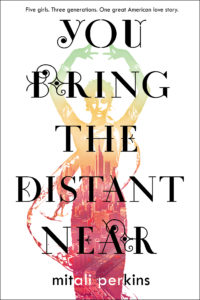 The celebration continues for our authors who have found a place on the National Book Award long list! Congratulations to Elana K. Arnold for WHAT GIRLS ARE MADE OF and Mitali Perkins for YOU BRING THE DISTANT NEAR. Congratulations to them!
Melanie Crowder has been nominated once more for the YALSA Best Fiction for Young Adults with AN UNINTERRUPTED VIEW OF THE SKY.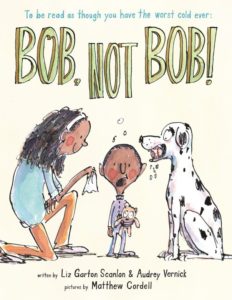 Picture book BOB, NOT BOB! *TO BE READ AS THOUGH YOU HAVE THE WORST COLD EVER by Audrey Vernick and Liz Garton Scanlon has been selected for the 2018 Redbud Read-Aloud Book Award Master List!
THE STORYTELLER by author/illustrator Evan Turk was honored with the Anne Izard Storytellers' Choice Award, sponsored by the Westchester Library Association.
BOOK BIRTHDAYS
Happy book birthday to Ammi-Joan Paquette's ELF IN THE HOUSE. From the description: "The anticipatory excitement of Christmas Eve builds in a festive way in this follow-up to the much-loved GHOST IN THE HOUSE." This is a book you will definitely want to have on your holiday shelf.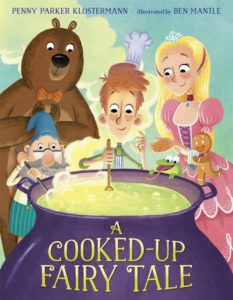 Penny Parker Klostermann's A COOKED-UP FAIRY TALE released on Sept. 5. This fun fractured fairy tale is about an aspiring chef who mistakenly turns story ingredients into delectable dishes. The publisher says, "Uh-oh! In the magical land of fairy tales, William doesn't quite fit in. He'd rather poach pears than pursue princesses, and he values gnocchi over knighthood."
Like Magic by Elaine Vickers is now available in paperback.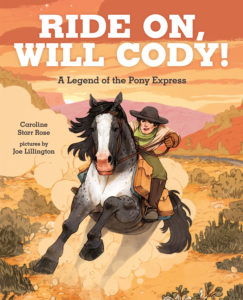 And Caroline Starr Rose's RIDE ON, WILL CODY! A LEGEND OF THE PONY EXPRESS releases Oct. 1. Here's the description: "As legend has it, before he was America's most beloved Wild West showman, young Will 'Buffalo Bill' Cody rode for the Pony Express. This lively, lyrical, and action-packed story tells of Will's famous twenty-one hour journey through Wyoming, where he rode close to 300 miles on twenty-one horses! The trip was said to be the third-longest ride in Pony Express history. Whether truth or myth, Will Cody's account helped ensure that the story of the Pony Express lived on."
Happy Book Birthday to MUDDY: THE STORY OF BLUES LEGEND MUDDY WATERS, written by Michael Mahin and illustrated by Evan Turk. The book has starred reviews from Booklist and the Bulletin of the Center for Children's Books.
BOOK DEALS
Tyler Whitesides, author of the JANITORS series and the forthcoming WISHMAKERS for children, will soon debut an adult fantasy, THE THOUSAND DEATHS OF ARDOR BENN, the first in a series set in a world powered by dragon-fueled magic, to release in spring 2018.
THE RED UMBRELLA, by Christina Diaz Gonzalez, will be published in Spanish in the fall.
UPCOMING APPEARANCES
THE EPIC FAIL OF ARTURO ZAMORA author Pablo Cartaya will be appearing at the Rio Grande Valley Border Book Bash Oct. 14 in Welasco, Texas.
Elaine Vickers, author of LIKE MAGIC and the soon-to-be-released PAPER CHAINS, will be appearing at the Las Vegas Book Festival Oct. 20-21.
Author and illustrator Evan Turk will be illustrating LIVE for the New York Times on Oct. 4 at 3:30 EST. Come watch and submit your questions on the NYT Facebook page.