Our clients are on the move! Here's the latest news…
AWARDS & ACCOLADES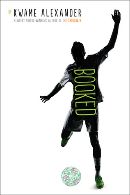 Congratulations to Kwame Alexander! His book BOOKED won the 2017 Golden Archer Medal, the state of Wisconsin's Children's Choice Book Award. The winners are decided by votes by students across the state.
Molly B. Burnham's TEDDY MARS books have earned a place on the Sunshine State Young Readers Award List for 2017-18.
BOOK DEALS
Elana K. Arnold will be adding a picture book to her list of MG/YA publications. Allyn Johnston at S&S/Beach Lane has bought world rights to Elana's WHAT RILEY WORE, a picture book starring gender-creative Riley who knows just what to wear for every occasion during a busy week with family and friends. Linda Davick will illustrate, and publication is slated for summer 2018.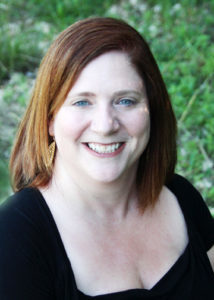 The co-author of the gorgeous GRANDFATHER GANDHI series, Bethany Hegedus, has another picture book biography coming out in spring 2018. HarperCollins/Balzer + Bray has acquired Bethany's ALABAMA SPITFIRE: THE STORY OF HARPER LEE AND TO KILL A MOCKINGBIRD. The book tells how a scrappy tomboy called Nelle realized her lifelong dream of becoming an author and penned one of the most influential books of our time. We can't wait until this book is shared with the world.
NEW BOOKS
Melanie Crowder's recent YA novel AN UNINTERRUPTED VIEW OF THE SKY was released this month. The book received a "five star gold" review from RT Book Reviews. The review states, "There are writers and then there is Melanie Crowder, who advances the art form to such a degree that when you reach the last page you can only hope that she will bless you with another literary masterpiece. Her young adult novel is raw, gripping, poetic and bold as it tackles the lingering impact of colonialism in South America's poorest country and America's unscrupulous War on Drugs in the region. Crowder takes you on an emotional pilgrimage that you won't want to end. Dark subject matter makes this book appropriate for those in their mid-to-late teens and older."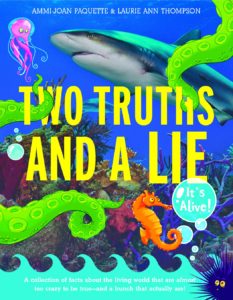 Also out this month is TWO TRUTHS AND A LIE by Ammi-Joan Paquette and co-author Laurie Ann Thompson. Did you know that there is a fungus that can control the mind of an ant and make it do its bidding? Would you believe there is such a thing as a corpse flower—a ten-foot-tall plant with a blossom that smells like a zombie? How about a species of octopus that doesn't live in water but rather lurks in trees in the Pacific Northwest? Every story in this book is strange and astounding. But not all of them are real. Just like the old game in this book's title, two out of every three stories are completely true and one is an outright lie. Can you guess which?