Author Kelly Starling Lyons teaches our history with inspirational stories for today's children. Her books include ONE MILLION MEN AND ME, about the 1995 Million Man March; ELLEN'S BROOM, about freedom in the time of Reconstruction; and HOPE'S GIFT, set around the Emancipation Proclamation.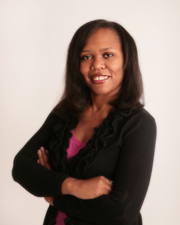 Today, we're excited to learn more about how Kelly finds her ideas, writes her books and her life outside of the page.
Booking Biz: What does your average day look like?
Kelly: On most days, I get up when the house is hushed and my thoughts are loud. Sometimes I go over ideas in my head or read articles and books about topics I'm researching for future books. Other mornings, I jump into writing. Then there's the rush of getting the kids ready for school. Often, I'm off to author visits or writing residencies after that. Children always inspire me, so I carry a small notebook in my purse for jotting down ideas. My days are busy, but rewarding.
Booking Biz: When you're not writing, what do you like to do best?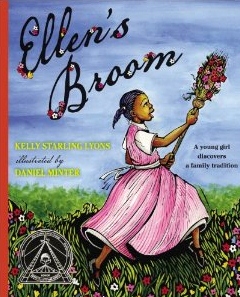 Kelly: Family comes first. When I'm not writing, I'm spending time with my husband, kids and sisterfriends. My pastimes include going to the movies, reading, dancing and researching genealogy.
Booking Biz: Where do you get the inspiration for your books?
Kelly: Inspiration comes from everywhere. For ELLEN'S BROOM, I was inspired by family history research I did in Rockingham County, NC, and Henry County, VA. For HOPE'S GIFT, inspiration came from a historic illustration. I saw a Harper's Weekly picture of U.S. Colored Troops liberating enslaved people on a plantation. That became the seed of the Hope's father's storyline. Sometimes inspiration comes from things I know. TEA CAKES FOR TOSH was born from memories of making tea cakes with my grandma. ONE MILLION MEN AND ME emerged from reflecting on my experience at the Million Man March. ONEW MORE DINO ON THE FLOOR came from an article I read about scientists discovering a "dinosaur dance floor." My imagination started spinning. What if there really was a dance floor for dinos, what moves would they show off? Ideas are all around. You just have to be open and look.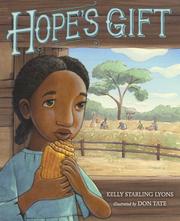 Booking Biz: Did you always want to write books for children, or was there another career you wished for as a child?
Kelly: As a child, I dreamed of being lots of things—a chemist, a teacher—but longing to write was a constant. My mom is a social worker, playwright and singer. She has always encouraged me to express myself creatively and use my gifts to give back.
Booking Biz: If you ruled the world, what would it look like?
Kelly: If I ruled the world, I would put children first in every way possible. They inspire me to stand up for what's right and use my stories to give them a voice. We would have a saner, more compassionate world if we kept kids as our focus.
Learn more about Kelly Starling Lyons and watch her in action on her speaker page.