The Booking Biz authors are busy, and we're so proud of their work and accomplishments. Here's some latest news:
BOOK AWARDS
K.A. Holt's HOUSE ARREST has been nominated for the 2017-2018 Missouri Association of School Librarians Readers Award – the Mark Twain Readers Award! This novel in verse has also been recognized on the 2017 Nene Nominee Book List in Hawaii!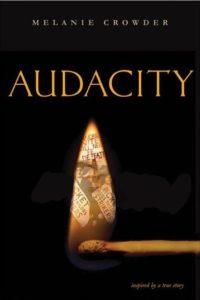 Melanie Crowder has received the Jefferson Cup Book Award from the Virginia Library Association honoring her young adult historical fiction novel in verse, AUDACITY, about the life and work of activist Clara Lemlich.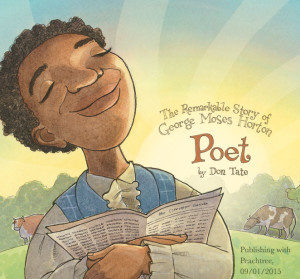 Don Tate's POET: THE REMARKABLE STORY OF GEORGE MOSES HORTON won the picture book category of the 2015 Writers League of Texas Book Awards. Kathi Appelt's COUNTING CROWS and Liz Garton Scanlon's IN THE CANYON were finalists in the same category. And K.A. Holt's HOUSE ARREST was a finalist in the middle grade/young adult category.
BOOKCOVER REVEALS
The cover of Ammi-Joan Paquette's collaborative book with Laurie Ann Thompson, TWO TRUTHS AND A LIE, has been revealed! The book is described by @pragmaticmom as "a compendium of amazing stories about wacky and wonderful things in nature and history, combined with made-up stories."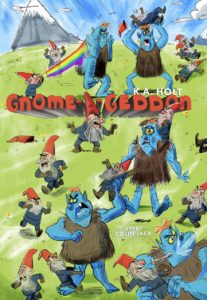 The curtain has also been pulled up to show the bookcover of K.A. Holt's middle-grade fantasy novel GNOME-A-GEDDON, due to be released in May.
AND MORE NEWS!
Don Tate has been named the Austin Public Library Friends Foundation's 2016 Illumine Award Honoree for Children's Literature. The awards honor Austin community members for their "outstanding literary achievement."
Finally, congratulations to Kwame Alexander, Erzsi Deak and Carmen Oliver and the rest of the 2016 Picture Book Month Champions! Carmen kicks off the first essay, "Why Picture Books Are Important?", on Nov 1. It's sure to be an inspiring month.