It's wonderful to welcome new amazing authors into our fold, and Elaine Vickers is no exception.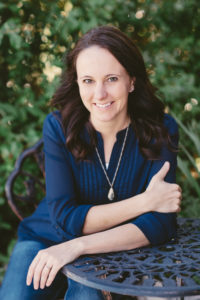 Elaine is the author of middle-grade novels LIKE MAGIC and PAPER CHAINS. LIKE MAGIC was one of Barnes & Noble's Ten Notable Middle Grade Novels in 2016, and PAPER CHAINS was called a "well-told story celebrating the power of friendship to comfort and heal when families fall short," by Kirkus in a starred review.
Elaine has also been a teacher for 12 years, and even though she loves the writing side of her life, her teaching side allows her to have fun with her science side too. Elaine currently teachers chemistry at the college level, and she's comfortable teaching kindegarten through university ages.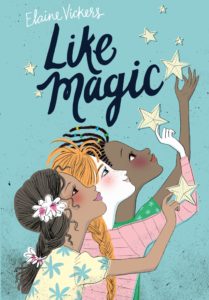 She's a big sports fan and when she was a kid, she loved to play basketball. She also used to dance, so it's no surprise that she once wanted to be an Olympic figure skater.
Elaine is more than excited about where her career has sent her, though, allowing her to blend words and science together. Whenever she can, she loves to mix science into her presentations. How else could she set something on fire? Safely, of course!
Check out Elaine's speaker page for more details about her work and school visits.