With 2018 underway, our clients are releasing new books and speaking at new events. Here's their latest news:
BOOK RELEASES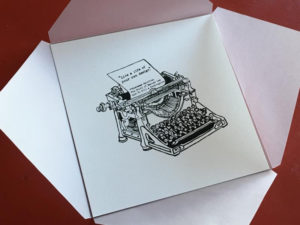 Bethany Hegedus' highly acclaimed picture book biography ALABAMA SPITFIRE: THE STORY OF HARPER LEE AND TO KILL A MOCKINGBIRD (Balzer & Bray, Jan 23, 2018) is available for pre-order. When ordered through BookPeople in Austin, you'll receive a signed copy by Bethany and illustrator Erin McGuire along with a beautiful handprinted serigraph of Harper Lee's typewriter, handmade by Curious City. Order by Feb 10, 2018 to guarantee a signed copy.
Erica S. Perl's middle grade novel All Three Stooges was released on Jan. 9, called "An unforgettable coming-of-age story about comedy, loss, and friendship for fans of Jennifer L. Holm and Gary D. Schmidt" by publisher Alfred A. Knopf Books for Young Readers. "Spoiler alert: This book is not about the Three Stooges. It's about Noah and Dash, two seventh graders who are best friends and comedy junkies. That is, they were best friends, until Dash's father died suddenly and Dash shut Noah out. Which Noah deserved, according to Noa, the girl who, annoyingly, shares both his name and his bar mitzvah day."
Illustrator Larry Day's newest picture book with Kay Winters, VOICES FROM THE UNDERGROUND RAILROAD, released Jan. 10. From the creators of VOICES FROM THE OREGON TRAIL and COLONIAL VOICES comes an unflinching story of two young runaway slaves on the Underground Railroad, told in their voices and those who helped and hindered them
AWARDS AND HONORS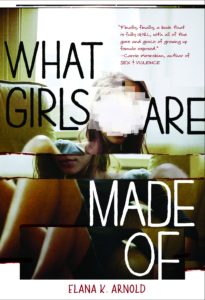 Elana K. Arnold's YA novel WHAT GIRLS ARE MADE OF, which was a finalist for the National Book Award, won the SCBWI Golden Kite Award for Young Adult Fiction.
The sequel to Elana's A BOY CALLED BAT also has been selected as a Junior Library Guild book! BAT AND THE WAITING GAME will be on shelves on March 27 and is available for pre-order.
Mitali Perkins has received a 2018 Walter Honor from We Need Diverse Books for her YA novel YOU BRING THE DISTANT NEAR.
APPEARANCES
Melanie Crowder spoke of the story behind her recent YA novel AN UNINTERRUPTED VIEW OF THE SKY on Colorado Public Radio on Jan. 12.
Our clients will be at Denver's first Children's Festival of Stories! The event, which was designed and organized by The Booking Biz Associate Agent Sarah Azibo, will bring more than 30 authors and illustrators to the city center to engage with young readers, parents, librarians and educators March 16-18. Activities include storytimes, readings, illustration demonstrations and unique creation stations for attendees. An Evening of Story will be held for librarians and educators, and a World of Workshops offered for aspiring artists and writers of all ages. Among the speakers are Melanie Crowder, Pablo Cartaya, Elaine Vickers, Miriam Busch, Sarah Aronson, Ammi-Joan Paquette and Emily Arrow, who will be offering special rate school visits in the area March 12th-16. Visit www.denvercfos.com for more festival information and contact The Booking Biz to arrange a school visit with these presenters.