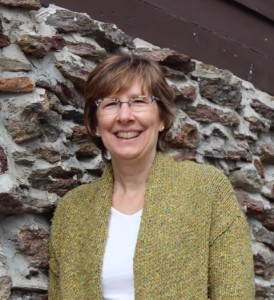 Meg Wiviott is the author of two award-winning books. Benno and the Night of Broken Glass is a picture book which tells the story of Kristallnacht through the eyes of a cat. Benno was selected as one of School Library Journal's Best Books 2010 and made CCBC's 2011 Best Choice List Picture Books. It was the winner of Moonbeam Children's Book Awards' Gold Medal for Multi-cultural Picture Book as well as the winner of Gelett Burgess Children's Book Award for Multicultural Picture Book by the Gelett Burgess Center for Creative Expression.
Paper Hearts is a young adult novel-in-verse based on true events, which tells the story of a group of young women who were prisoners in Auschwitz. Paper Hearts was selected to receive a 2016 Christopher Award in the Books for Young People category, made Bank Street College's 2016 Best Children's Books of the Year, was a YALSA'S 2016 BFYA pick, and made the 2016 Amelia Bloomer List. Paper Hearts was also a 2015 Cybils Poetry Finalist and received a 2015 Nerdy Poetry and Novel in Verse Winner.
Meg Wiviott grew up in New Jersey. She was a History major at the University of Wisconsin-Madison, and earned a master's degree in Education from Northwestern University. Meg earned an MFA in Writing for Children and Young Adults from the Vermont College of Fine Arts. She and her husband live in New Jersey with a ridiculously friendly cat. They have two grown children.
Assembly Presentations
One Writer's Journey (All grade levels)
This is Meg Wiviott's personal story of how she became a writer, herown struggle with learning to read, books she fell in love with and made her decide she wanted to be a writer. Meg will discuss where her ideas come from and her writing process.
What Was Kristallnacht? BENNO AND THE NIGHT OF BROKEN GLASS (Grades 4th-12th)
In this general and gentle explanation of Kristlallnacht (The Night of Broken Glass), Meg Wiviott shares all she learned through her research and creation of her picture book.
The Truth Behind PAPER HEARTS (Grades 6th-12th)
As in Meg Wiviott's presentation on Kristallnacht, Meg shares what she learned while researching PAPER HEARTS, which includes more detailed and specific information about Auschwitz and the Death Marches.
How a Non-Poet Wrote a Novel-in-Verse (Grades 6th-12th)
Meg Wiviott has never considered herself a poet, yet she wrote a novel-in-verse. How did she do it? This presentation explains Meg's journey in writing PAPER HEARTS. From where she got the idea, through the various iterations of the story, to becoming a novel-in-verse and why she decided it needed to be told in verse. Meg will discuss her own struggles with writing in verse and explain how she learned to write in verse and discuss her inspiration for some of the poems.
Conducting Research for Writing Non-Fiction and Fiction (Grades 6th-12th) 
World-building for a nonfiction or historical novel is just as important as it for fantasy and sci-fi. If a reader is to be transported to a different time and place—whether it be District 12 in Panem in some future of North America or a 20th century Nazi Death Camp—the setting must be believable in order for the reader to fall into the fictive dream.  Research is the cornerstone to creating that fictive dream. This workshop will discuss the use of primary and secondary sources and various research methods to create honest and interesting historical settings.
Writing Workshops
Creating Good Bad Guys: Antagonists Who Go Beyond the Stereotype (Grades 8th-adult)
Writers pay meticulous attention to creating their protagonists, but sometimes, less attention to their antagonists. In this workshop, Meg Wiviott talks about the what, the how, and the why of creating good antagonists. What does it take to make a good—"good" meaning memorable—bad guy? How does she do it? And why should you bother?
Who's Telling This Story? A Close Examination of Point of View (Grades 8th-adult)
Even seasoned writers sometimes struggle with point of view and psychic distance. This workshop is for beginning writers to advanced, giving an in-depth look at omniscient, third-person, second, and first-person narratives, and the advantages and pitfalls of each.
Metaphors, Endowed Objects, Objective Correlatives: Using Symbols to Show Not Tell (Grades 8th-adult)
Every writer knows the adage, "Show don't tell." This workshop will discuss the use of symbols, specifically extended metaphors, endowed objects, and objective correlatives to create emotion, not only in the character, but also in the reader. Each device will be defined and an example of how writers used them successfully. You will discuss Laurie Hals Anderson's Speak, Marcus Zusak's Getting the Girl, Kathi Appelt's Keeper, Kevin Henkes's Olive's Ocean, and Jandy Nelson's I'll Give You the Sky. At the end there will be time for a writing exercise.
Meg Wiviott brought her books to life for my students. She was outstanding when explaining to students her experience writing books. Her emphasis on research and perseverance served as an inspiration to both students and faculty in the audience.
Website
Availability and Honorariums
$1000 Full day in-state New Jersey
$1200 Full day out-of-state (plus travel)
$500 Half day in-state New Jersey
$600 Half day out-of-state (plus travel)