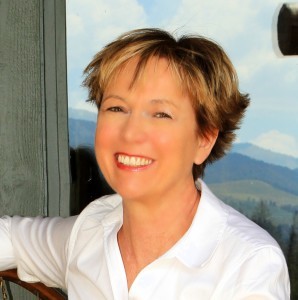 Janet Fox writes award-winning fiction and non-fiction for children of all ages. Her published works include the non-fiction middle grade book GET ORGANIZED WITHOUT LOSING IT (Free Spirit, 2006), and three YA historical romances: FAITHFUL (Speak/Penguin Group, 2010), FORGIVEN (Penguin, 2011), and SIRENS (Penguin, 2012).
Janet's debut middle grade novel THE CHARMED CHILDREN OF ROOKSKILL CASTLE (Viking, 2016) has received starred reviews from Kirkus, Booklist, Publishers Weekly, and Shelf Awareness, is a Junior Library Guild selection, and is a 2016 Indies Next pick for spring. Check out the book's website: Rookskillcastle.com.
Janet is a 2010 graduate of the MFA/Writing for Children and Young Adults program at Vermont College of Fine Arts. A former high school English teacher, former RA and current ARA for the Society of Children's Book Writers and Illustrators, Janet lives with her family in Bozeman, Montana. She's represented by Erin Murphy, Erin Murphy Literary Agency.
Praise for Janet Fox's books:
THE CHARMED CHILDREN OF ROOKSKILL CASTLE
A Junior Library Guild selection and a Spring 2016 Indies Next pick.
"Witchy magic, Nazi menace, and clockwork all come into play, along with an Enigma machine and spies for both the Allies and the Nazis seeking occult sources of power or protection. After the breathtaking climax, various threads of the story are tied up in a drawing-room denouement in which the characters decide to dispose of toxic magical artifacts rather carelessly—though in a way that invites anticipation (and fortuitously leaves room for sequels). An original, clever, page-turning adventure." —Kirkus, starred review
"This wonderfully written gothic fairy tale pairs the horror elements with a steampunk witch and mysterious staff, all while telling a war espionage tale. Embedded lessons—even including Plato's cave allegory—from a pair of sympathetic castle teachers provide clues to defeating the evil witch. Readers will curl up and keep the lights on with this chilling page-turner." —Booklist, starred review
"True-to-life protagonists, the skillful interweaving of flashbacks and the chatelaine motif, a masterful final encounter, and a satisfying denouement attest to Fox's craftsmanship." —Publishers Weekly, starred review
"This gothic middle-grade novel, set in Scotland, mixes ancient magic with World War II spycraft." —Shelf Awareness, starred review
"Fox presents readers with a wonderfully paced, exciting story with enough twists to keep the pages turning. The strong female lead and adventure on every page will keep any reader entertained from the first page to the last." —School Library Journal
SIRENS
"Yes, there's a mystery here. It involves Jo's supposedly dead brother, Lou's gangster boyfriend, bootlegging, a bombing, missing pages from a journal, and more than a few Dark Secrets. All of which was quite fun, though it's not why Sirens was a stand-out for me….Sirens is a celebration of girl power, sisterhood, and hope for the future." —Kirkus
FORGIVEN
"Kula Baker, who had a small role in Fox's engaging Faithful (2010), takes center stage as she journeys from Yellowstone to San Francisco…Slowly and at great peril, she uncovers secrets of the past. The San Francisco earthquake and acute class consciousness of Kula's Native American roots feature hugely in this gripping tale." —Booklist
"Fox manages to weave the many strings of the plot together nicely, with everything reaching a climax during the aftermath of the 1906 earthquake that leveled the city. Kula's story comes to a heartbreaking, bittersweet conclusion that will leave readers satisfied." —School Library Journal
2011 Junior Library Guild Selection
2012 WILLA Literary Awards
FAITHFUL
"Fox combines mystery, romance, and a young girl's coming-of-age in this satisfying historical tale." —Booklist
"The wilderness of Yellowstone…is lovingly and beautifully depicted…the gradual revelation of the truth about Maggie's mother, the developing relationship between Maggie and Tom, and the thrilling episodes sprinkled throughout will engage readers." —School Library Journal
YALSA 2011 Nominee: Best Fiction for Young Adults
2011 ALA Amelia Bloomer List Pick
GET ORGANIZED WITHOUT LOSING IT
"Fox uses humor to provide practical, easy-to-follow ideas for organizing desks, backpacks, and lockers; managing time for homework and after school activities; planning long-term projects; and taking better notes…a great book for middle school and junior high teens when they have more subjects and activities to manage." —Voice of Youth Advocates (VOYA) Magazine
National Association of Parent Publications Awards (NAPPA): 2006 award-winner
Midwest Independent Publisher's Association (MIPA) Midwest Book Awards: 2007 merit award.
Presentations:
Classroom and large group youth presentations:
Spies & Secrets: Kat Bateson and her siblings of THE CHARMED CHILDREN OF ROOKSKILL CASTLE are sent away from London during the Blitz in the fall of 1940. In addition to the scary things they encounter at the Scottish castle, they also discover a German spy and an enigma machine. Janet will bring World War 2 to life for your students with a research-based discussion filled with fascinating details about wartime Great Britain. (Grades 4 – 12)
From Castles to Kraken: World-building in Fantasy: History and fantasy collide in THE CHARMED CHILDREN OF ROOKSKILL CASTLE. But how do authors build complex worlds in their novels, especially in fantasy? Janet will structure a hands-on age-appropriate workshop so your students can experience building worlds of their own. Or Janet can deliver a talk about those worlds that will inspire your students to read and write. (Grades 4 – 12)
Myths & Fairy Tales: What is it about myths and fairy tales that they form the basis for so many of our stories today, regardless of our culture? Janet was strongly influenced as a child by her reading of those stories and still refers to them today when she writes. She will create an age-appropriate discussion that will detail how mythic structure informs story-telling and how fairy tales weave into much of our world literature. (Grades 4 – 12)
When Yellowstone Was Wild: Yellowstone National Park is one of the most spectacular places on earth, a treasure of wildlife, hot springs and geysers, mountain scenery, and history. Janet's novel FAITHFUL is set in Yellowstone in 1904, and she did extensive research on and within the Park. This program will guide young readers through the writing and research of FAITHFUL, and introduce students to the "Wonderland" of Yellowstone. (Grades 5 – 12)
The Roaring Twenties: History and mystery both factor in Janet's novel SIRENS, set in New York City in 1925. The decade of the 1920s, following World War 1 and preceding the Great Depression, was rich with changes that make the twentieth century one of the most exciting in American history. Janet will take readers on a journey through the "Roaring Twenties", notorious for gangsters and speakeasies as well as jazz and great literature, outlining the high points of our culture. (Grades 7 – 12)
One Writer's Process, From Concept to Publication: How do writers come up with ideas? How do they write and how long does it take to write a novel? How does the publication process work? What does an editor do? All of these questions and more will be discussed in this tour through Janet's life as a writer, with emphasis on encouraging young writers. In-class exercises can be incorporated for smaller groups. (Grades 6 – 12)
Study Skills For Middle Grade Students: The middle-grade years are some of the most daunting for students, with numerous changes, from homerooms to homework. How can a student cope? Janet's humorous guide to school success, GET ORGANIZED WITHOUT LOSING IT, is the focus of this hands-on workshop designed to boost middle-schoolers' study and life skills. (Grades 5 – 7)
Teacher in-service training:
            Encouraging Young Readers and Writers: A general workshop-style presentation with specific tips and strategies designed to encourage your young readers and writers. Handouts include discussion guides and reading lists compatible with curriculum requirements. The hands-on portion of the workshop will include writing exercises for first-hand experience of the process.
Writing Conferences:
            Craft Elements: A presentation covering any specific aspect of craft – character, voice, plot, world-building, research, theme, etc. – that suits the needs of the audience.
Janet Fox's wonderful presentation energized our NaNoWriMo participants, children and adults alike. Her advice on how to develop characters, plot, and setting was accessible and motivating. The question and answer session was equally enlightening, not only in matters of writing craft, but in writing discipline. We're proud to have hosted this talented author and are certain she made a lasting impression on our attendees.
Website
Availability and Honorariums
$500 Half-Day School Visit within Bozeman and up to 60-mile radius of Bozeman
$800 Full-Day School Visit within Bozeman and up to 60-mile radius of Bozeman
$1500 Full-Day School Visit out of state, plus airfare, expenses and accommodations
$450 1-hour Skype visit
Limited number of reduced-fee school visits a year. Reduced fees if you purchase a classroom set of any of Janet's books.