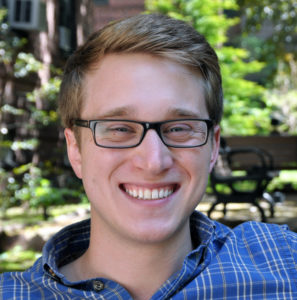 Evan Turk is an award-winning illustrator, author and animator living in Croton-on-Hudson, New York. A graduate of Parsons: The New School for Design, his illustration and award winning animation have been shown all over the world. Evan loves to speak to both students and educators about storytelling and making art.
His first picture book, Grandfather Gandhi (2014), was written by Bethany Hegedus and Mahatma Gandhi's grandson, Arun Gandhi. For this book, Evan was awarded the 2015 New Illustrator Honor from the Ezra Jack Keats Foundation and the Marion Vannett Ridgway Honor for new illustrator.  A companion book, Be The Change was released in 2016 and received a Green Earth Book award.
His debut as author/illustrator, The Storyteller (2016) received four starred reviews from Publishers Weekly, Kirkus Booklist, and School Library Journal. It was named a Best Book for Children by the Children's Africana Book awards, received an Aesop Accolade from the American Folklore Society, and received the Anne Izard Storytellers' Choice Award. It was named a Best Book of 2016 by the Wall Street Journal, NPR, and the Center for the Study of Multicultural Children's Literature. Evan's most recent book (2017), Muddy: The story of Blues Legend Muddy Waters, written by Michael Mahin has received starred reviews from Booklist and BCCB.
Both Grandfather Gandhi and The Storyteller were Texas Bluebonnet Award Master List selections.
Praise for The Storyteller
Starred reviews in Booklist, Kirkus, Publishers Weekly and School Library Journal
Featured in The Wall Street Journal
A Caldecott 2017 Summer Prediction from Fuse #8
On the following best-of lists:
Praise for Grandfather Gandhi
"Turk's complex collages, rich in symbolic meaning and bold, expressive imagery, contribute greatly to the emotional worldbuilding." – Kirkus, Starred Review
Website
Availability and Honorariums
$1200 Full day in-state
$1500 Full day out-of-state
$350 per 45-min Skype session, two sessions $500, three sessions $750
Videos