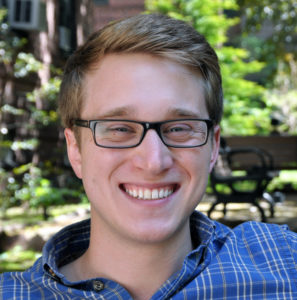 Evan Turk is an award-winning illustrator, author and animator living in Croton-on-Hudson, New York. A graduate of Parsons: The New School for Design, his illustration and award winning animation have been shown all over the world. Evan loves to speak to both students and educators about storytelling and making art.
His first picture book, Grandfather Gandhi (2014), was written by Bethany Hegedus and Mahatma Gandhi's grandson, Arun Gandhi. For this book, Evan was awarded the 2015 New Illustrator Honor from the Ezra Jack Keats Foundation and the Marion Vannett Ridgway Honor for new illustrator.  A companion book, Be The Change was released in 2016 and received a Green Earth Book award.
His debut as author/illustrator, The Storyteller (2016) received four starred reviews from Publishers Weekly, Kirkus Booklist, and School Library Journal. It was named a Best Book for Children by the Children's Africana Book awards, received an Aesop Accolade from the American Folklore Society, and received the Anne Izard Storytellers' Choice Award. It was named a Best Book of 2016 by the Wall Street Journal, NPR, and the Center for the Study of Multicultural Children's Literature. Evan's most recent book (2017), Muddy: The story of Blues Legend Muddy Waters, written by Michael Mahin has received starred reviews from Booklist and BCCB and is on the Best Books of 2017 Lists for the New York Public Library, Chicago Public Library, and the Center for the Study of Multicultural Children's Literature. It also received a Parents' Choice Gold Award for 2017.
Both Grandfather Gandhi and The Storyteller were Texas Bluebonnet Award Master List selections.
Praise for The Storyteller
Starred reviews in Booklist, Kirkus, Publishers Weekly and School Library Journal
Featured in The Wall Street Journal
A Caldecott 2017 Summer Prediction from Fuse #8
On the following best-of lists:
Praise for Grandfather Gandhi
"Turk's complex collages, rich in symbolic meaning and bold, expressive imagery, contribute greatly to the emotional worldbuilding." – Kirkus, Starred Review
Testimonials
"Heidi and I had the most wonderful time with Evan at Burnt Mills Elementary School on Friday.  The students were mesmerized as he shared his backstory and THE STORYTELLER with them.  You could see a dawning awareness as they realized Evan was actually telling them the story, rather than reading from the pages on his screen, driving home a message of the gorgeous book."—Kit Ballinger, An Open Book Foundation, Washington, D.C.
"I would like to let you all know about Evan Turk, an author/illustrator who did a fantastic presentation for our two kindergarten classes. He totally engaged the students with just the right amount of speaking, reading aloud (he read The Storyteller), drawing, and answering questions. He also signed books at the Fair, and quite a few parents mentioned how much they enjoyed chatting with him. He couldn't have been nicer, and it was super easy to plan the visit with him." Cynthia Millman, The Town School, Manhattan, NY
"Rocky Mount Elementary was lucky to have Evan Turk as one of our visiting artists this year. Evan had a way with our children that was really special. His ability to share his work and draw the students into the process and symbolism of each page enthralled the students and had them stretching their minds and arms up in excitement to ask him questions. Having Evan Turk's voice at their school brought the realization to heart that every student had the potential to create art that can change the world."—Katie Simmons, PTA Vice President, Rocky Mount, Georgia
Website
Availability and Honorariums
$1200 Full day in-state
$1500 Full day out-of-state
$350 per 45-min Skype session, two sessions $500, three sessions $750
Videos