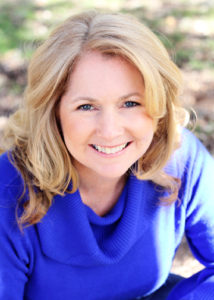 Donna Janell Bowman is the author of many nonfiction books for both education and trade publishers, in addition to articles and short stories in nationally renowned children's magazines.
Her picture book biography STEP RIGHT UP: HOW DOC AND JIM TAUGHT THE WORLD ABOUT KINDNESS (Lee and Low, 2016) is illustrated by Coretta Scott King Honor illustrator Daniel Minter. The book is a Junior Library Guild Selection and received a starred review from Kirkus, which called STEP RIGHT UP, "an incredible story that ought to be widely known—a must-read." The book also earned starred reviews from Publishers Weekly and Booklist, is an Orbis Pictus Recommended book, an ALA Notable book, and is on multiple best-of lists, including Booklist Editors Choice and Betsy Bird's Best List for 2016.
Two additional picture book biographies are forthcoming: EN GARDE! ABRAHAM LINCOLN'S DUELING WORDS (Peachtree, 2018) and KING OF THE TIGHTROPE: THE GREAT BLONDIN RULED NIAGARA (Peachtree, 2019).
Also a fiction writer, Donna has an MFA in Writing for Children and Young Adults through Vermont College of Fine Arts. She lives in central Texas with her family and two rescued pets within minutes of her childhood ranch home. She is represented by Erin Murphy—Erin Murphy Literary Agency.
Example Presentations
Donna enjoys speaking to young writers and adult writers about writing, research, and the author life, through author visits and workshops. All her presentations can be tailored for specific audiences.
STEP RIGHT UP: HOW DOC AND JIM KEY TAUGHT THE WORLD ABOUT KINDNESS
Doc and Jim lived during the Reconstruction era, a fascinating period that you'll learn about in Donna's presentations featuring this book. Your students will also hear about Doc and Jim's contribution to the humane movement and take the Beautiful Jim Key Pledge of Kindness, pledging kindness toward animals and each other.
Research is Like a Scavenger Hunt!
You can be Indiana Jones! Researching a topic is like digging for hidden treasure. You have to sift through a lot of resources before you find the gold. In this interactive presentation, Donna will introduce some of the many research avenues available to writers and explain the question-answer-question process. She'll also bring in artifacts that will fascinate your students, such as old photos, an original microfilm, census and military records, artifacts, and more. You'll also get a bonus section about accidental research, and you'll see at least one original 19th century newspaper. Your students will leave knowing that research is as fun as a scavenger hunt.
Writing is Funtastic! or The Secret Life of Authors
Where do stories come from? Where do authors get their ideas? How does a crummy first draft become a polished book? In this fun presentation, you'll learn the 6+1 writing traits and the difference between expository and narrative writing.
Fun and Fancy of Nonfiction and Historical Fiction
Let's face it, many kids think nonfiction writing is boring. In this presentation, Donna shares her experiences with both expository and narrative nonfiction, and how the "wow" factor can be applied to both. How do authors narrow down a great big subject into a tightly focused story angle? How do you write nonfiction that reads like a story? What is theme? What does the research process look like? How do you organize all those facts and details? Bonus: Donna will bring some original 19th century newspapers and other artifacts she found in her own research.
Bringing Fiction to Life
Students often struggle with the concept of the beginning, middle, and end in story. Donna will introduce the foundations of character development, plot, point of view, voice, narrative arc, and the Hero's Journey. She will discuss how, by accessing the writer's toolbox, story and characters come to life for the reader. This also can be presented in a workshop format.
For Grown-up Writers
Tailored to the needs of your conference, workshop, or class, Donna's presentations can include information about the business side of writing for children: the frustrating apprenticeship period before a first sale; trade vs. educational/work-for-hire market; writing across cultures; working with editors, finding an agent, and the nitty-gritty of queries, synopsis, cover letters, etc.
Nonfiction-Specific 
Topics might include: research, revision, finding the story within the facts, identifying the theme, and determining which form is most suitable for a particular subject — picture book, short story, article, middle grade, or young adult.
TESTIMONIAL
"Donna Janell Bowman was fabulous! The students were fascinated with her book, her Kindness Pledge, and her program from beginning to end! We highly recommend spending a morning with this interesting author!" —Susan Scheinthal, Librarian, Benbrook Elementary, TX
Website
Availability and Honorariums
$900 full-day within Texas
$600 half-day within Texas
$1,200 full-day out of state
Skype visits available at reduced rates