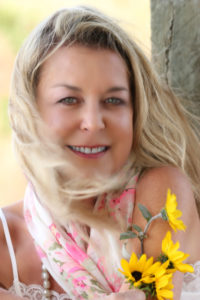 Dianna Hutts Aston is the author of many award-winning books that librarians and reviewers have referred to as "lyrical science," including "An Egg Is Quiet," recipient of the American Academy for the Advancement of Science/Subaru award; and "A Seed Is Sleepy," an IRA top ten pick. The series, illustrated by Sylvia Long, continues with, "A Butterfly Is Patient"; "A Rock Is Lively"; and the upcoming, "A Nest Is Noisy," (Spring, 2015).
President Barack Obama and NASA astronaut Melvin Leland selected The Moon Over Star to read to charter school children in Washington, D.C., a book that inspires children to reach beyond the stars. Illustrated by Jerry Pinkney, it received a Coretta Scott King honor and is often read during African-American History Month. Readings by President Obama and Astronaut Leland can be viewed on youtube.
Of Aston's books, her personal favorite is a biography, Dream Something Big, which tells the story of a humble man who had a dream: to build towers with found objects, his own special mix of cement, rebar, and wire mesh. Without using ladders or nails, Simon Rodia built The Watts Towers that reach 100 feet into the sky. For 34 years, this small but mighty man, an immigrant from Italy, turned his vision into a reality, although most people called him "crazy." The Watts Towers are now a National Landmark.
Dianna's presentations are informal and interactive and are designed to encourage questions from children and teachers. She shows kids how to turn experiences into books and how their curiosity can be mined to find stories. She also teaches writing workshops with a focus on figurative language in preparation for state wide tests.
In addition to writing for children, Aston also manages her non-profit foundation, The Oz Project, whose mission is to inspire children to dream big, to follow their dreams…no matter what their circumstances, no matter what anyone says.
Website
Availability and Honorariums
$1200 Full day in-state (negotiable)
$1500 Full day out-of-state (negotiable)