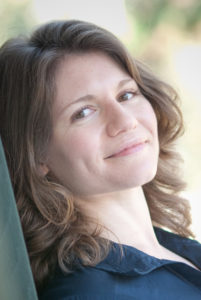 Caroline Starr Rose is an award-winning author whose titles include verse novels May B. and Blue Birds, picture books Over in the Wetlands: A Hurricane-on-the-Bayou Story and Ride On, Will Cody!, and the historical adventure, Jasper and the Riddle of Riley's Mine.
Her books have been ALA Notable, Junior Library Guild, ABA New Voices, Kids' Indie Next, Amazon's Best Books of the Month for Kids, and Bank Street College of Education Best Books selections and have been nominated for almost two dozen state awards lists.
In 2012, Caroline was named a Publisher's Weekly Flying Start Author for her debut novel, May B.
She spent her childhood in the deserts of Saudi Arabia and New Mexico and taught social studies and English in four different states, where she worked to instill in her students a passion for books, the freedom to experiment with words, and a curiosity about the past. Caroline now lives with her husband and two sons in New Mexico.
Presentations
The Writing Process, From Idea to Publication
(Ideal for grades 3rd-8th)
A glimpse into the ways authors work, with a behind-the-scenes look into the editing and revision process.
The Poet's Toolbox: Rhythm, Rhyme and Repetition
(Ideal for grades K-2nd)
Learn about these three poetry tools by clapping, jumping, and chanting poetry!
Over in the Wetlands—The Plants, Animals, and Storms of Coastal Louisiana
(Ideal for grades K-3rd)
A hands-on presentation about the flora and fauna of our Gulf Coast that includes information on the life cycle of a hurricane.
Sourdoughs, Stampeders, and Steamers
(Ideal for grades 3rd-8th)
An interactive, hands-on presentation about the Klondike Gold Rush. Limit 100 students.
Will Cody and the Pony Express
(Ideal for grades 2nd-4th)
Learn about this short-lived, uniquely American mail service and the boy who claimed to be a rider and later grew up to become America's greatest showman, Buffalo Bill.
The Lost Colony: What Really Happened?
(Ideal for grades 5th-8th)
Learn about the real history behind Blue Birds and what might have happened to the Lost Colony of Roanoke.
Buckboards, Buffalo Chips, and Bloomers
(Ideal for grades 3rd-8th)
An interactive, hands-on presentation about life on the 1870s frontier. Limit 100 students.
Character is the Heart of Story
(Suitable for small groups, grades 3rd-8th)
Using a simple graphic organizer, students will learn to create well-rounded characters with specific traits represented by various parts of the body.
Poetry 101
(Suitable for small groups, grades 3rd-8th)
This introduction to poetry helps kids understand poetry is accessible, fun, and not just about love and flowers! Students will learn poetry basics, experience a variety of poetry, and create color poems.
Website
Availability and Honorariums