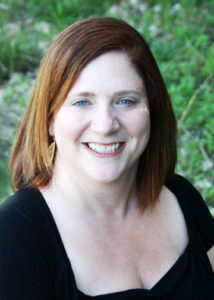 Bethany Hegedus is a former high school English and Theatre teacher and holds a MFA for Writing for Children and Young Adults from the Vermont College of Fine Arts.
Her debut picture book Grandfather Gandhi, co-written by Arun Gandhi, illustrated by Evan Turk (Atheneum Books for Young Readers, 2014) has received starred reviews and the follow-up Grandfather Gandhi book Be the Change (Atheneum Books for Young Readers, Aug 31, 2016) also received a starred review from School Library Journal. The highly anticipated picture book biography Alabama Spitfire: The Story of Harper Lee and To Kill A Mockingbird releases Jan 2018 (Balzer & Bray). Her middle grade books are Truth with a Capitol T (Delacort Books for Young Readers, 2010), Bank Street Best Books of 2010 and Between Us Baxters (Westside Books, 2009) Bank Street Best Books of 2009.
Bethany is a dynamic speaker, moderator, and teacher and loves visiting schools, conferences and festivals all over the world. She is also the owner of the Writing Barn where she holds writing workshops around the year.
* Starred Review for Grandfather Gandhi
"Never burdened by its message, this exceptional title works on multiple levels; it is both a striking introduction to a singular icon and a compelling story about the universal experience of a child seeking approval from a revered adult."–Kirkus Reviews
Website
Availability and Honorariums
Please contact Carmen Oliver for rate information and availability.
Videos