From new imprints to appearances to major award wins, our clients are keeping busy. Read on…
AWARDS & LISTS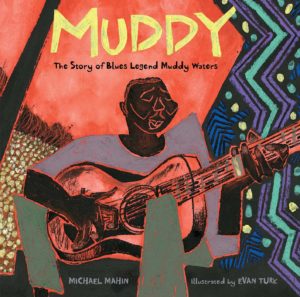 Kwame Alexander's OUT OF WONDER (co-written by Chris Colderly and Marjorie Wentworth) won the Coretta Scott King Illustrator award for illustrations by Ekua Holmes. Bravo to all on this gorgeous book of poetry!
Evan Turk's picture book MUDDY: THE STORY OF BLUES LEGEND MUDDY WATERS won the Ezra Jack Keats New Illustrator Award. We're singing Evan's praise! Congrats, Evan.
At this year's 2018 ALA awards, Salina Yoon's MY KITE IS STUCK AND OTHER STORIES (A Duck, Duck, Porcupine! Book) took home a Geisel Honor. Congratulations, Salina!
VOYA Magazine included BLOOMING AT THE TEXAS SUNRISE MOTEL by Kimberly Willis Holt on its Top Shelf Fiction for Middle School Readers 2017 list.
NEW BOOKS
Kwame Alexander has launched his own imprint under publisher Houghton Mifflin Harcourt. We look forward to seeing more innovative and out-of-the-box stories from his authors and illustrators. Both Kwame and The Booking Biz client Lamar Giles will have books on the debut spring 2019 list. Congrats, Kwame & Lamar! Read the New York Times article announcing the big news!
We're excited for Bethany Hegedus and her new picture book ALABAMA SPITFIRE: THE STORY OF HARPER LEE AND TO KILL A MOCKINGBIRD, which is a #1 New Release in Children's Literary Biographies on Amazon! Bethany has launched #BeASpitifire campaign in honor of Harper Lee. Meet many kidlit creators and hear how they are spitfires.
Bethany Hegedus and ALABAMA SPITFIRE were also featured in the Austin Statesman newspaper.
APPEARANCES
Javaka Steptoe visited Austin's Blanton Museum of Art. Discover how he explores the role of art in picture books with this thought provoking article in PW's Shelftalker with BookPeople's Meghan Dietsche Goel. The author/illustrator of RADIANT CHILD said, "Great art creates places for people to enter into it." Check out the YouTube video.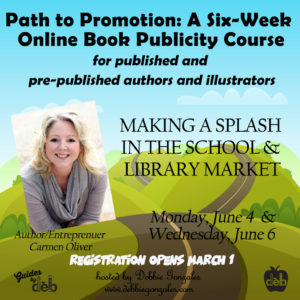 Carmen Oliver is excited to be a part of the six-week online book publicity course Path to Promotion for authors/illustrators (published and pre-published) looking to make a splash in the school and library market and to help each author tap into their authentic selves in their programming/marketing. Registration opens March 1, 2018.
Additionally, Carmen Oliver will be teaching again at the workshop Crafting Successful Author Visits April 29 to May 4 at Highlights Foundation along side faculty members Peter Jacobi, Jan Cheripko and break-out star author Andrea Loney (who attended last year's workshop and has soared to success). During the workshop attendees put together their own school visit program then take that program into a school and present supported by the faculty. Testimonials from last year's attendees include: "The synergy and positive energy from three faculty members were almost unbelievable," and, "The workshop was small and intimate, which kept me focused and allowed the instructors to do a deep-dive into the information."