Tell Your Story, Fund Your Dream
in this Grant Writing Workshop on Aug. 4
with author and grant writing expert Christina Soontornvat
You want to make a difference, to change the world. You've got the plan, the time, the workers. All you need is the money.
In today's world, there's an increasing need for programs that help people—young and old. But with the government slashing its support of so many necessary programs, winning grants is becoming more and more competitive. The Booking Biz is here to help.
Our Grant Writing Workshop will give you the guidance you need to write grant applications that will win you funds. Funds to help you and your organization make your dreams of making a difference—of changing the world—a reality.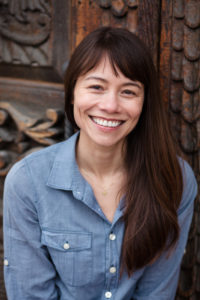 In this full-day workshop, instructor Christina Soontornvat will show you the tools that helped her win grants worth more than $400,000. She'll teach you the art of writing a persuasive and compelling application that will stand out to grant reviewers. Best yet, her techniques can be used from grant to grant, earning you money and saving you time.
Typical grant-writing courses cover only the basics, skipping over the heart of successful grant writing: telling a compelling story. In order for your proposal to stand out in an increasingly competitive field, the story in your grant application must be professional, persuasive, and memorable.
This hands-on Grant Writing Workshop will:
Teach you the 4 most common grant questions and strategies for answering them
Show you how to use the tools of fiction writers, such as voice, point of view and powerful language, to tell a compelling story
Teach you how to communicate the most important element of a grant: the impact on your audience
Help you identify ways to use evidence to make your proposal stronger
Help you critique a sample grant to get a better understanding of what a "strong" and "weak" proposal looks like
Help you walk away with a fully critiqued project description you can use on your next grant proposals.
You'll leave the workshop ready to win grants to fund all your dream programs and achieve your goals.
Christina Soontornvat is a children's book author, STEM educator and consultant who spent more than a decade working with museums and non-profits. During her career, she has used her fiction-writing techniques to win grants of more than $400,000. She approaches grant writing as storytelling and will show you how to apply these same techniques to your proposals to keep reviewers turning the page.
Christina has taught this Grant Writing Workshop to various organizations, including conferences where attendance has been standing-room-only.
Workshops like this can often cost thousands of dollars, and given how much money the skills they teach bring in, they're worth every penny. But seeing the need for educators and non-profit staff to be able to increase their funds on today's tight budgets, The Booking Biz teamed with Christina to offer this one-time workshop for an affordable fee.
For an investment of only $195, you will learn how to win grants of thousands and tens of thousands of dollars for your organization or program.
The low fee includes the full-day, hands-on workshop; a take-home handout with grant writing tips; a list of the best online grant writing resources; and a light lunch.
And a portion of each registration fee is being given to the Ronald McDonald House to support the wonderful work they do to help children.
To register and learn how to fund your dream programs, fill out the form below. Seats are limited, so sign up today.
Grant Writing Workshop Registration Form
Date: Friday, Aug. 4
Location: Ronald McDonald House, 1315 Barbara Jordan Blvd., Austin TX
Cost: $195 per person
Fill out this form to secure your spot. Once we've received your registration, we'll follow up with payment instructions.
Please note, every attendee must fill out the form. If you would like to register two or more people from your organization, please fill out the form for each of them.
All fields are required.