The Booking Biz lost a friend and the children's book industry lost an amazing writer with the passing of Dianne de Las Casas.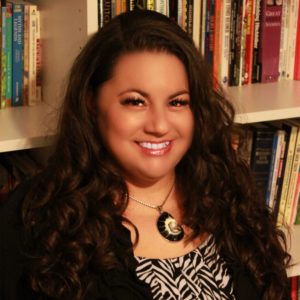 We were honored to have Dianne as a client. Not only was she a wonderful storyteller and presenter, she was a warm, caring and generous person. Dianne's passion for children's books was unlimited, and she went the extra mile to help children in every appearance she did. She inspired us every day that we worked with her.
With her passing on Monday, our hearts go out to her daughter, boyfriend, and all her family, as we mourn with the rest of the children's book community and fans of her many books.
Dianne was the author of more than 25 books and audio recordings, including favorites THE CAJUN CORNBREAD MAN, THERE'S A DRAGON IN THE LIBRARY, THE LITTLE "READ" HEN, and CINDERELLEPHANT. She was a strong advocate of literacy, with many of her books focused on that topic. She founded Picture Book Month, a November celebration of this wonderful category of books that gets children off to a great literacy start.
Dianne was also dedicated to helping children who are victims of bullies as well as helping to stop bullying in all its forms. Dianne was a victim of devastating bullying herself, and she used her experiences to write stories and show children that life does indeed get better. This topic was the subject of her most recent chapter book, CAPTAIN DEADEYE: THE BULLY SHARK, which she co-wrote with her partner and boyfriend John Couret. Dianne and John created an interactive anti-bullying program for schools and libraries that included the "Stand Up! Stand Out! Stop Bullying!" pledge.
In her school visits, Dianne told stories, sang and got children involved. Stephanie Josef, librarian at Haslet Elementary in Texas, said of Dianne's visit to her school: "Ms. de Las Casas had all the students singing, clapping, snapping and moving to her stories – even our 5th graders!  The teachers joined in as well. I also appreciated the fact that at the end of her presentations, as students were leaving, she would actually talk to the students and give them hugs! Now that is a good CHILDREN'S author!"
Alice Birney librarian Myra Mitchell said, "It is exactly Dianne's energy level which captured the student's attention throughout the entire performance.  Not only did she excel during the performance, but during the autograph session she took the time to engage each child.  Her warmth and sincere love for her craft and for children touched the hearts of many during the student to author interview.  She had the students in tears, boys included, when she shared her inspirations for writing and general, life success."
A Go Fund Me campaign has been setup to help Dianne's family with her funeral costs. And true to Dianne's generous spirit and love of children's literature, any remaining funds will be donated to First Book, a non-profit organization that gives new books to children in need. You may join us in contributing here.
Dianne will be missed but she will never be forgotten by all the lives she touched.