Who's going to Nerd Camp? If you haven't been before, Nerd Camp is a two-day education conference, with the second day focusing on literacy. Nerd Camp is in Michigan July 10-11 and we're thrilled that so many of our clients will be there. Make sure you say hi to them:
NEW BOOKS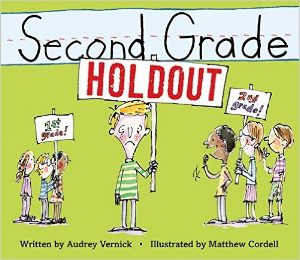 Happy Fourth of July Birthday to picture book SECOND GRADE HOLDOUT, written by Audrey Vernick and illustrated by Matthew Cordell. A funny and slightly frazzled boy flat-out refuses to move up to second grade in this hilarious tale of friendship, growing up, and moving on.
AWARDS AND MORE
Congratulations to David Elliott, whose novel BULL is a finalist in the YA category for the 2017 New England Book Awards!
Our clients are among the ALSC Notable Children's Book Nominees: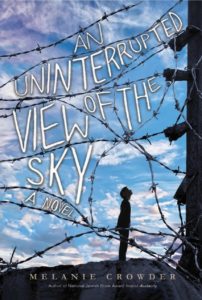 Melanie Crowder's AN UNINTERRUPTED VIEW OF THE SKY has received a five-star review from RT Book Reviews and a Seal of Excellence Honorable Mention.
Donna Janell Bowman is highlighted on the Porchlight Podcasts from The Writing Barn. The Writing Barn is a retreat and workshop space and run by our own author Bethany Hegedus. Her series of podcasts features numerous amazing authors.