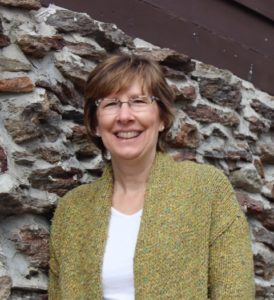 Award-winning author Meg Wiviott studied history in college and now writes about it. We love her books, which include picture book BENNO AND THE NIGHT OF BROKEN GLASS and young adult novel PAPER HEARTS. They bring little-known stories to life, so we wanted to get to know Meg herself better.
Booking Biz: What does your average day look like?
Meg: I'm usually up by 6:30. I try to be at my desk by 8, some days it's earlier, some later, some much later. I write until I meet my goal; the goal depends on what I'm working on. If I'm drafting, I try to hit 1,000 words. If I'm revising, I'll have a set number of pages. Usually, I'm done by lunchtime. At some point in the day, I shower and get dressed, but when that happens completely depends on how the writing's going. I spend the afternoon running various errands or sorting through the stuff we all have in our lives.
Booking Biz: When you're not writing, what do you like to do best?
Meg: I love reading. I have piles of books all over my house. Books to be read, books to be re-read, books to be put on a shelf, books that need to be shared. I am also a knitter, so there is always a scarf, shawl, blanket, pair of socks, or sweater in my basket.
Booking Biz: Where do you get the inspiration for your books?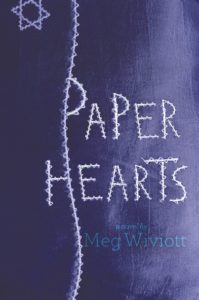 Meg: My ideas usually come from events in history—something that fascinates me and makes me think, "Wow! That's a story!" For example, when I first heard about the film documentary The Heart of Auschwitz and did a little bit of online research about what the Heart was all about, I knew I had to write the story that eventually became PAPER HEARTS.
Booking Biz: Did you always want to write books for children, or was there another career you wished for as a child?
Meg: Children dream of growing up to be something their young minds can comprehend—a fireman, a zoo keeper, a doctor, a writer. When I was six, I decided the world needed more Little Bear stories, so I wrote and illustrated my own. I proudly showed them to my father, who was a professor at Columbia University, and he kindly explained the word 'plagiarism' to me. Sometime while I was in high school, I told my parents I wanted to write the great American novel and my father, again, told me that Norman Mailer had already done that. I like to believe that my father's lack of enthusiasm about my writing (which was odd given how I was encouraged in every other aspect of my life) was his way of encouraging me to be realistic.
I was a history major in college and got a Master's in Education. For many years I worked in the field of highway safety, designing education programs for car seats and seat belts. What child dreams of doing that?? When I started writing again seriously as a full-fledged adult, my father was my greatest cheerleader. If he were alive today, he'd be standing on street corners with boxes of my books.
Booking Biz: If you ruled the world, what would it look like?
Meg: I would allow everyone to work from home if they wanted, because there is nothing better than working in your pajamas! I'd also institute a policy of 'A robot in every household' so that the robot could take care of all the mundane things that need to be done—like laundry, grocery shopping, deciding what's for dinner, and making doctor appointments.
Booking Biz: Working in pajamas sounds wonderful! Learn more about Meg Wiviott on her speaker page.