We're always excited to welcome new clients into The Booking Biz family. And our newest clients continue the excellence we see in all the authors and illustrators we represent. Meet Molly B. Burnham, Caroline Starr Rose and Emma J. Virján.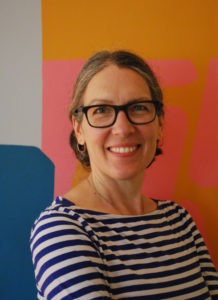 Molly B. Burnham is the author of the funny TEDDY MARS series, about a determined boy who wants to stand out in a house bursting with siblings. The read-aloud series has three books: ALMOST A WORLD RECORD BREAKER, ALMOST A WINNER and ALMOST AN OUTLAW. Her writing won Molly the 2016 Society of Children's Book Writers & Illustrators' Sid Fleishman Humor Award.
Growing up in Washington DC in a family of writers, Molly loves school. She studied theater in Longon, England, and holds a Masters in Elementary Education degree and an MFA in Writing for Children. She has also taught kindegarten, third grade and at a school for emotionally challenged middle- and high-school students.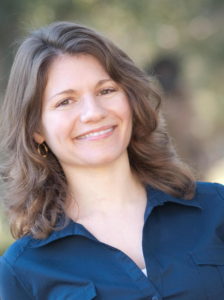 Award-winning author Caroline Starr Rose writes books for children of all ages. Her titles include the verse novels MAY B. and BLUE BIRDS, picture books OVER IN THE WETLANDS: A HURRICANE-ON-THE-BAYOU STORY and RIDE ON, WILL CODY!, and the historical adventure JASPER AND THE RIDDLE OF RILEY'S MINE.
In 2012, Publishers Weekly named Caroline a Flying Start Author for her debut novel MAY B., and that was just the beginning of her accolades. Her books have been nominated for almost two dozen state lists, among other awards.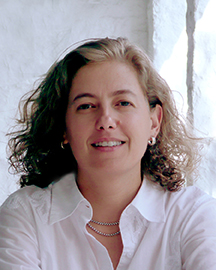 Emma J. Virján is the author/illustrator of the acclaimed and popular WHAT THIS STORY NEEDS IS A PIG IN A WIG series for early readers. The series has five books featuring a pig in a wig on fun adventures with friends. The first book received a starred review from Publishers Weekly, and each new installment continues to get high praise in reviews.
A Texas author, Emma loves breakfast tacos, snack bar French fries and working in her garden. But all that comes after her love of drawing and telling stories.
Learn more about Molly, Caroline and Emma on their speaker pages, and contact us to bring them to your school.