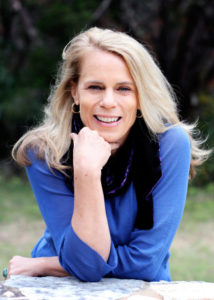 Author Lindsey Lane's novel THE EVIDENCE OF THINGS NOT SEEN contains more than a story—it's a whole community, multiple characters who jump off the page and demand to be heard. It's testament to Lindsey's skill that she can create a novel as detailed and intimate as this one.
We wanted to know more about the writer who could inhabit so many different people for her stories. Here's what Lindsey told us…
Booking Biz: What does your average day look like?
Lindsey: Now that my daughter is in college, the amount of time I spend writing and being a writer has increased. A lot. I still have a day job, which lends stability to the erratic income of writing, but I've added more teaching and speaking to my writing life.
That said, I think writers are writing 100% of the time. Every day, I try to tuck in and add a few scenes to my current work in progress, but if I can't, I know I'm working on it in my subconscious. I can't tell you the numbers of times I've recorded thoughts while driving or after I get out of the shower. I believe we are all creators, thinking and creating all the time so that when we step away from our 'work" our brain is still problem solving and reaching for creative solutions.
Booking Biz: When you're not writing, what do you like to do best?
Lindsey: Ooooh, I have to say that I love to sink into the deep conversation with my pals. It doesn't matter where we do it: the gym, the beach, the kitchen table, the sushi bar. I love the long, meandering conversation. They fill me up with ideas and connection so that when I toddle off to write, I feel less alone.
Booking Biz: Where do you get the inspiration for your books?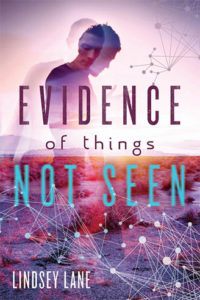 Lindsey: Real life inspires me. That's why I write contemporary realism. What happens to a town when a boy goes missing? Let's peer in the windows of their lives as they search for him. What happens to the boy selling watermelons who found the missing boy's bike? What happens to the girl who rode on the back of his bike? What happens to his parents? What happens to all the inhabitants in the town who have their eyes open in a different way because they are always on the lookout  for him?
There's magic in our daily lives. We just have to take a look. Currently, I am interviewing a girl in prison who committed murder. I am fascinated by the notion of how one action can alter your whole life, and I wonder if it's possible for her to find redemption behind bars. Yeah, real people and real life are endlessly fascinating to me.
Booking Biz: Did you always want to write books for children, or was there another career you wished for as a child?
Lindsey: I knew I always wanted to write. Always. From the very beginning when I would sit in my high chair at the dining room table where everyone was much older than me. I watched them. Studied them, really. I could hear all the subtext that no one was saying. I could see hurt feelings and subterfuge. I could hear passion and tragedy when my sisters pleaded to stay out beyond their curfews. No one else seemed to notice.
I remember thinking at some point, "Man, this world needs some explaining." So I began with plays, moved to journalism and have landed in children's literature. I love writing for kids because I like telling the truth about life. Writers and young people have a lot in common, not the least of which is, we often see a world from a very different, and often over-looked, perspective.
Booking Biz: If you ruled the world, what would it look like?
Lindsey: If I ruled the world, teachers and librarians would rule the world. Think about it: They are great researchers and aren't afraid of facts. They are fiscally conservative and know how to stretch pennies. They know how to manage and deal with huge bureaucracies. They encourage critical  thinking because they aren't afraid of people getting smarter. Yeah, librarians and teachers are some of the most grounded and creative people I know. Let's put them in charge. I guarantee you the world would be a smarter and better behaved place.