The sun is shining, birds are singing, and summer is almost here. So there's only one question we're trying answer: What are we going to read?
We at The Booking Biz are always looking for new books to read and recommend. That's why we've compiled this list of the books we're most excited about this summer.
We've got books for the youngest readers, middle grade readers and young adult. Some were published in the last few months, others are on our pre-order list. How many will you read or recommend this summer?
BOOKS FOR YOUNG READERS
ANOTHER WAY TO CLIMB A TREE by Liz Garton Scanlon, illustrated by Hadley Hooper (Roaring Brook Press, Aug. 8, 2017)
Lulu likes to climb every tree she can find, but when she's sick and stuck inside, she must find another way.
BOB, NOT BOB! (*TO BE READ AS IF YOU HAVE THE WORST COLD EVER) by Liz Garton Scanlon and Audrey Vernick, illustrated by Matthew Cordell  (Disney-Hyperion, Out now)
Little Louie is stuck in bed with a bad cold. All he wants is his mom to take care of him, but whenever he calls out for her, his stuffed-up nose summons slobbery dog Bob instead!
"Every page offers a giggle. … [T]his is read-aloud gold."―Publishers Weekly, starred review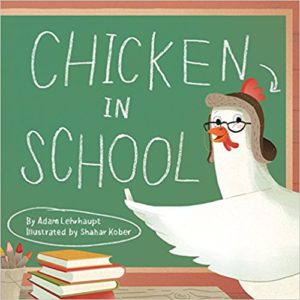 CHICKEN IN SCHOOL by Adam Lehrhaupt, illustrated by Shahar Kober (HarperCollins, June 20, 2017)
Join Zoey the chicken for a tour of her unusual classroom in this celebration of creativity, friendship, and tasty snacks.
"Humor abounds in the appealing digital art. … The short text makes this a good read-aloud for prospective students, who will learn there's more to school than snacks." —Booklist
MY KITE IS STUCK! AND OTHER STORIES by Salina Yoon (Bloomsbury, Out now)
Loud and in-charge Big Duck, quiet and clever Little Duck, and friendly and gentle Porcupine return in another delightful trio of stories.
"The simple digital art, bold, with thick black outlines and vivid colors, expertly uses facial expressions and body language to support the text." —Kirkus Reviews
OUT OF WONDER: POEMS CELEBRATING POETS by Kwame Alexander, Marjory Wentworth, Chris Colderly, illustrated by Ekua Holmes (Out now)
Newbery Award–winning author and poet Kwame Alexander join Chris Colderley and Marjory Wentworth to present original poems that pay homage to 20 famed poets who have made their hearts sing and their minds wonder.
"Newbery medalist Kwame Alexander has come up with a fresh and joyful way to interest children in poetry…" —Booklist
RAISIN, THE LITTLEST COW by Miriam Busch, illustrated by Larry Day (Balzer + Bray, Out now)
An irresistible sibling story about Raisin, the littlest cow on the farm, and what happens when she gets a little brother—from the author and illustrator of Lion, Lion. Perfect for fans of Hug Machine and You Are (Not) Small.
"Written with empathy, a bit of drama, and touches of humor…offers a reassuring new slant on a timeless story." — Booklist
STRONG AS SANDOW: HOW EUGEN SANDOW BECAME THE STRONGEST MAN ON EARTH by Don Tate (Charlesbridge, Aug. 22, 2017)
This picture book biography tells the story of how young Friedrich Müller, a puny weakling, grew up to be Eugen Sandow, the strongest man on Earth.
WORDPLAY by Adam Lehrhaupt, illustrated by Jared Chapman (Arthur A Levine, July 25, 2017)
When the parts of speech gather on the playground, Verb is always the star. She can climb! She can frolic! She can DO anything! Her friends Adjective, Adverb, and Interjection all watch admiringly. ("WOW!" says Interjection.)
BOOKS FOR MIDDLE GRADE READERS
APARTMENT 1986 by Lisa Papademetriou (HarperCollins, Out now)
Callie never meant to let it go this far. Sure, she may have accidentally-on-purpose skipped a day at her fancy New York City prep school, but she never thought she'd skip the day after that! And the one after that … and … uh … the one after that.
"As it moves beyond First World problems, this coming-of-age novel reaches a satisfying depth of character and theme." —Kirkus Reviews
A BOY CALLED BAT by Elana K. Arnold (Walden Pond Press, Out now)
The first book in a funny, heartfelt, and irresistible young middle grade series starring an unforgettable young boy on the autism spectrum.
"Compassionate, warm, and funny, Bat's story may leave some kids eyeing the forest for their next animal pal." —Bulletin for the Center of Children's Books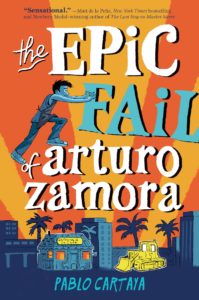 THE EPIC FAIL OF ARTURO ZAMORA by Pablo Cartaya (Viking Books for Young Readers, May 16, 2017)
Save the restaurant. Save the town. Get the girl. Make Abuela proud. Can thirteen-year-old Arturo Zamora do it all or is he in for a BIG, EPIC FAIL?
"Irresistibly exquisite." —Kirkus starred review
GNOME-A-GEDDON by K.A. Holt (Margaret K. McElderry Books, Out now)
Buck discovers that his favorite book series might be less fictional than he thought in this delightful middle grade adventure.
"Buck survives to show emotional resilience, as well as an ability to learn from his mistakes, and Holt leaves him, along with readers, eager for a sequel." —Booklist starred review
THE PLAYBOOK: 52 RULES TO AIM, SHOOT, AND SCORE IN THIS GAME CALLED LIFE by Kwame Alexander (Houghton Mifflin, Out now)
This New York Times best-selling book is intended to provide inspiration on the court of life. Each rule contains wisdom from inspiring athletes and role models as well as poetic and uplifting words from Kwame Alexander.
"A stirring collection of 52 motivational poems-as-rules…" —Publishers Weekly
PRINCESS JUNIPER OF TORR (series finale) by Ammi-Joan Paquette (Philomel Books, June 6, 2017)
Having ruled a community of children for a month, a princess heads home to free her kingdom from enemy invaders.
"An exciting conclusion to a strong, smart princess series. Readers of the previous volumes will be hankering for the ending, and those who are new will want to start at the beginning to get the full story." —School Library Journal
THREE PENNIES by Melanie Crowder (Atheneum Books for Young Readers, Out now)
A girl in foster care tries to find her birth mother before she loses her forever in this spare and beautifully told novel about last chances and new opportunities.
"A beautifully written and thoroughly modern family breaking-and-making story." —Kirkus starred review
TUT: MY EPIC BATTLE TO SAVE THE WORLD by P.J. Hoover (TOR Books, Out now)
It's up to Tut and his friends, Tia and Henry, to find Gil and stop Apep before he succeeds in his scheme to swallow the sun and plunge the world into darkness forever.
"Pleasantly reminiscent of Rick Riordan's work." —Publishers Weekly
TWO TRUTHS AND A LIE: IT'S ALIVE! by Ammi-Joan Paquette and Laurie Ann Thompson (Walden Pond Press, June 27, 2017)
Two Truths and a Lie is the first book in a fascinating new series that presents some of the most crazy-but-true stories about the living world as well as a handful of stories that are too crazy to be true—and asks readers to separate facts from the fakes!
"This nonfiction book presents some of the most crazy-but-true facts about the living world, as well as a handful of stories that aren't true—and asks kids to discover which are which!" —Junior Library Guild, Fall 2017 Selection
THE WISH LIST: THE WORST FAIRY GODMOTHER EVER by Sarah Aronson (Scholastic, May 30, 2017)
Fairy-godmother-in-training Isabelle doesn't know what gusto is, but she's pretty sure she has what it takes to pass fairy godmother training with flying colors. Or does she?
"Isabelle's a smart and likable protagonist…" —Kirkus Reviews
BOOKS FOR YOUNG ADULT READERS
BULL by David Elliott (HMH Books for Young Readers, Out now)
This book, which has received 7 starred reviews, tells the story of Theseus and the Minotaur in a whole new light.
"A fast read. And one that fans of mythology and sassy narrator lovers would devour." —Storybook Slayers
SOLO by New York Times best-selling and award-winning author Kwame Alexander (Blink, Aug. 1, 2017)
Blake, the 17-year-old son of a troubled rock star, is determined to find his own way in life and love.
"A contemporary hero's journey, brilliantly told." —Kirkus starred review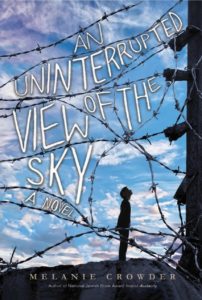 AN UNINTERRUPTED VIEW OF THE SKY by Melanie Crowder (Philomel, June 13, 2017)
Modern history is unearthed as a boy becomes an innocent victim of corruption in the underbelly of Bolivia's crime world, where the power of family is both a prison and the only means of survival.
"Crowder (Audacity) delivers a disturbing portrait of innocent families trapped in corrupt systems, as well as a testament to the strength of enduring cultural traditions and the possibility of finding family in the unlikeliest places." —Publishers Weekly starred review
WHAT GIRLS ARE MADE OF by Elana K. Arnold (Carolrhoda Lab, Out now)
When Nina Faye was fourteen, her mother told her there was no such thing as unconditional love. Nina believed her. Now Nina is sixteen. And she'll do anything for the boy she loves, just to prove she's worthy of him. But when he breaks up with her, Nina is lost. What is she if not a girlfriend? What is she made of?
"Unflinchingly candid, unapologetically girl, and devastatingly vital." —Kirkus Reviews starred review