Our clients are always busy, bringing out new books and presenting at events big and small. It's no wonder they receive so many accolades. Here's their latest news:
NEW BOOKS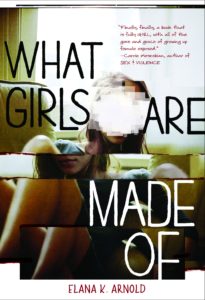 Elana K. Arnold has a new book out! The young adult novel WHAT GIRLS ARE MADE OF received a starred review from Kirkus, which called the book, "Unflinchingly candid, unapologetically girl, and devastatingly vital." WHAT GIRLS ARE MADE OF hit shelves on April 1 from Carolrhoda.
P.J. Hoover's new middle-grade novel has also been released. The second in her action-packed series, TUT: MY EPIC BATTLE TO SAVE THE WORLD comes from Torr. Publishers Weekly called the series "pleasantly reminiscent of Rick Riordan's work."
Lindsey Lane's EVIDENCE OF THINGS NOT SEEN is going on a blog tour! To celebrate the paperback release of EVIDENCE OF THINGS NOT SEEN, Lone Star Literary Life is hosting Lindsey and her "genre bending mosaic" of a debut novel on a ten-day tour, April 12-21. The tour will feature reviews, interviews, give-aways and special features. Also, EVIDENCE OF THINGS NOT SEEN garnered new blurbs from other Texas authors. Here is one from Jennifer Mathieu, author of THE TRUTH ABOUT ALICE, DEVOTED, and AFTERWARD: "This is the kind of book you tuck in with and escape into, and it will stay with you long after you finish the last lines.  Haunting and beautiful."
REVIEWS AND AWARDS
Congratulations to Kwame Alexander who won the Oklahoma Library Association's 2017 Sequoyah Children's Book Award for THE CROSSOVER! The OLA Sequoyah Book Award program is one of the most prestigious of the state student choice awards in the nation. Students across Oklahoma voted and chose THE CROSSOVER as the best book from a masterlist of fifteen titles.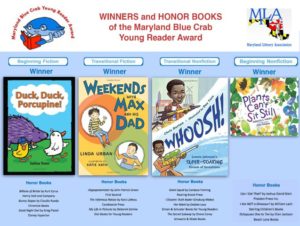 Congratulations to our clients Salina Yoon and Don Tate! Salina Yoon's DUCK, DUCK, PORCUPINE is a 2017 Maryland Blue Crab Young Reader Award winner in the Beginner Fiction category, and Don Tate's WHOOSH! LONNIE JOHNSON'S SUPER SOAKING STREAM OF INVENTIONS, written by Chris Barton, is a 2017 Maryland Blue Crab Young Reader Award winner in the Transitional Nonfiction category.
EVENTS
Our clients Kwame Alexander, Erzsi Deak and Pablo Cartaya have been invited to speak at the Society of Children's Book Writers & Illustrators Summer Conference in Los Angeles in July. Kwame will be featured in "A Conversation with Kwame Alexander" and deliver a workshop on "Business Tips for Writers." Erzsi will do the workshop "Getting to Yes! Landing—And Keeping—An Agent." Pablo will present a workshop called "Me Tu! Incorporating a Multi-Lingual Approach In Your Writing" and an intensive for "Writing With Culture: A Workshop of Voices." Lucky attendees!