Here's what our clients have been up to, have cooking and have been receiving…
Speaking Engagements
P.J. Hoover is appearing at the Read + Rock event on March 18 at Austin's The Domain. Christina was also the keynote speaker and featured instructor at the Fort Worth Literacy Conference. Meanwhile, Cynthia Leitich Smith is this year's judge for the Vermont College of Fine Arts Hunger Mountain Katherine Paterson Prize for Young Adult & Children's Writing, and she just presented at the Society of Children's Book Writers & Illustrators Winter Conference in New York.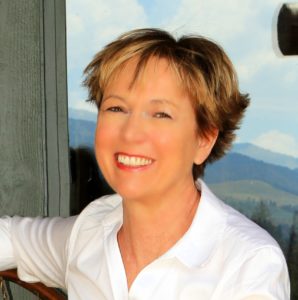 New Books
Congratulations to our client Janet Fox, author of the middle-grade novel CHARMED CHILDREN OF ROOKSKILL CASTLE, who has sold her second middle-grade novel, THE LAST TRUE KNIGHT, to Viking. Set in Elizabethan England, the book tells the story of Edwina who disguises herself as a boy to find her kidnapped older brother and avenge her father's murder, while she's accompanied by an aging knight with magical stories. THE LAST TRUE KNIGHT is due out in fall 2018.
And picture book BOB, NOT BOB!:  TO BE READ AS THOUGH YOU HAVE THE WORST COLD EVER, by Liz Garton Scanlon and Audrey Vernick is now available.
Accolades
K.A. Holt's HOUSE ARREST earned a place on the Illinois Rebecca Caudill list for 2018, so that makes back-to-back Caudill lists for K.A. Holt with RHYME SCHEMER on the 2017 list. HOUSE ARREST was also on the Georgia Children's Book Award Top 20 list. Plus, K.A. Holt's RHYME SCHEMER has been recognized on the 2017 Indiana Read Alouds Too-Good-To-Miss state reading list for middle grade, sponsored by the Indiana Library Federation.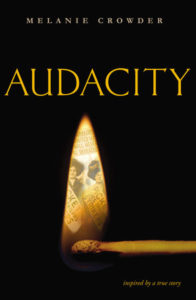 Melanie Crowder's AUDACITY has been nominated for the 2017-18 Pennsylvania Young Reader's Choice Awards. And her forthcoming middle-grade novel, THREE PENNIES, received a starred Kirkus review praising this story as, "A beautifully written and thoroughly modern family breaking-and-making story." It's available for pre-order now.
APARTMENT 1986 by Lisa Papademetriou is a School Library Journal pick for middle-grade readers.