The Booking Biz continues to build its list of amazing authors who do fantastic author visits with the additions of Kathi Appelt, Donna Janell Bowman, P.J. Hoover, Lisa Papademetriou and Christina Soontornvat. Each of these authors, as well as all our clients, present author visits that are loved by teachers, librarians and children.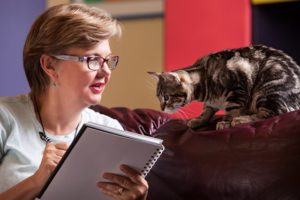 Kathi Appelt is the Newbery Honor and National Book Award finalist author of such middle-grade books as THE UNDERNEATH and THE TRUE BLUE SCOUTS OF SUGAR MAN SWAMP, as well as multiple picture books, including MOGIE: THE HEART OF THE HOUSE, the BUBBA AND BEAU series and INCREDIBLE ME!. A teacher and faculty member of the Vermont College of Fine Arts Writing for Children and Young Adults MFA program, Kathi's books have won numerous national and state awards and was named "Texas Distinguished Writer" by the Friends of the Abilene Public Library in 2009. She is as inspirational as her books.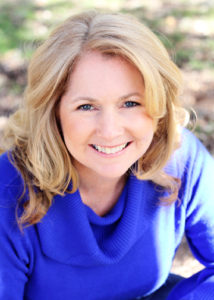 Donna Janell Bowman is a master of research. The author of a number of educational nonfiction books, Donna's debut trade picture book biography, STEP RIGHT UP: HOW DOC AND JIM TAUGHT THE WORLD ABOUT KINDNESS, earned three starred reviews, from Booklist, Kirkus and Publishers Weekly, and is a Junior Library Guild Selection. Illustrated by Correta Scott King Award winner Daniel Minter, STEP RIGHT UP tells the story of a former slave who taught a sickly horse to spell and do math without once raising a whip or prod, inspiring the humane movement. With more picture book biographies coming soon, Donna is teaching children and the world about the power of kindness.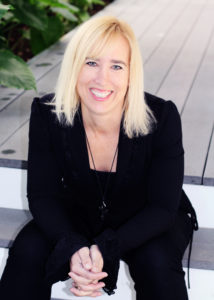 A videogame fan and Rubik's cube expert, P.J. Hoover is a favorite with kids at author visits. A former engineer, P.J. is the author of young adult novel SOLSTICE as well as five middle-grade novels, including TUT: THE STORY OF MY IMMORTAL LIFE and its upcoming sequel, TUT: MY EPIC BATTLE TO SAVE THE WORLD. Her books have been on numerous lists, including the Texas Lone Star Line and Spirit of Texas Middle School List. P.J. loves legends, myth, and history, as evidenced by her TUT books, which tell the story of the magically immortal king Tut, who spends his extended life as a 14-year-old middle schooler. Her TUT books have been recommended to fans of Rick Riordan's Percy Jackson series. P.J. uses her loves of technology, writing, perseverance and more to inspire kids during her author visits.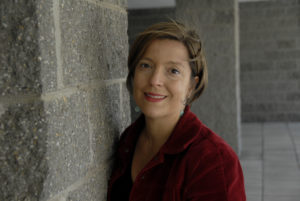 Author, educator and editor Lisa Papademetriou has written young-adult and middle-grade books, including two co-authored with James Patterson: HOMEROOM DIARIES and MIDDLE SCHOOL: BIG, FAT LIAR, which was a New York Times bestseller. Her other novels include the ACCIDENTALLY FABULOUS and CONFECTIONATELY YOURS series for middle-grade readers and M OR F? for teens. Lisa also has a secret identity: Grammar Diva Ivana Correctya. She does presentations as her author identity and her secret identity—but they'll never be seen at the same time.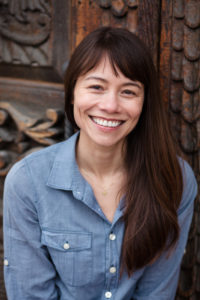 Also a former engineer, Christina Soontornvat is the author of the middle-grade fantasy novel THE CHANGELINGS as well as the upcoming picture book THE RAMBLE SHAMBLE CHILDREN. Christina is also a STEM educator and consults on increasing student engagement in sciences across the country. With an M.S. in Science Education, Christina has more than 10 years experience in the museum education field, and she uses that experience to inspire children in science and writing in her author visits. She even shows how writing a novel is similar to designing an airplane. Christina is also an expert in grant-writing and has raised a lot of funds for special projects. She teaches a hands-on workshop that helps teachers, librarians, event organizers and others to write grant applications that will win funds over and over. Read her 3 Tips for Writing Winning Grant Applications.
Read more about these authors and all our clients on our Speakers page.
We're scheduling author visits and workshops with Kathi Appelt, Donna Janell Bowman, P.J. Hoover, Lisa Papademetriou and Christina Soontornvat for 2017 and beyond.